Detroit Lions announce hiring of USC chief of staff Brandon Sosna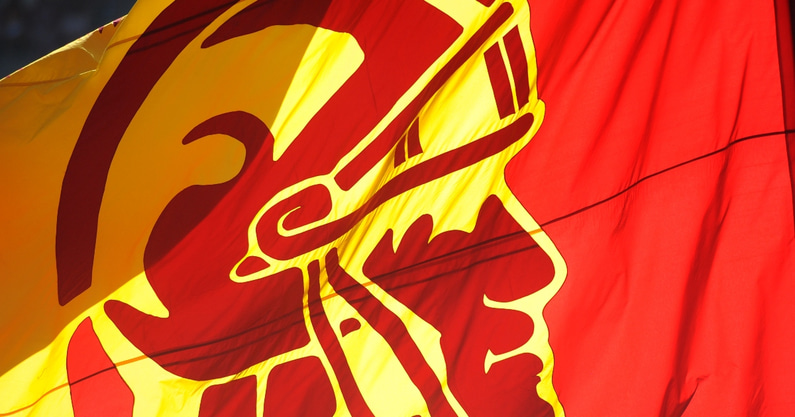 While USC has become the preferred destination of many of college football's biggest names this offseason, Athletics Chief of Staff Brandon Sosna is splitting, as he's on his way back to the NFL.
On Thursday, Lions coach Dan Campbell confirmed a report that Detroit is bringing Sosna to their franchise as their Senior Director of Football Administration, according to Kyle Meinke of MLive.com.
"Dan Campbell confirms the Lions are hiring Brandon Sosna, USC's athletics chief of staff, to become Detroit's senior director of football administration," tweeted Meinke.
Moreover, Pete Thamel of ESPN wrote that the Trojans wanted to keep Sosna, but the allure of the next level was too much for him to pass up.
"Sosna began informing co-workers of his decision earlier this week, sources said. His role with the Lions is expected to be the senior director of football administration, according to sources," wrote Thamel. "Sosna has operated as the No. 2 to USC athletic director Mike Bohn essentially since Bohn's hiring late in 2019, including a promotion to executive senior associate athletic director. During that time, Bohn credited Sosna as the architect for the 'brilliant' search for Lincoln Riley as head coach.
"USC was aggressive in trying to retain Sosna, sources said, but the lure of a career in the NFL trumped anything the school could come up with."
According to a USC source, per Thamel, Sosna deserves much of the credit for bringing USC back to the forefront of the college football world.
"He's had a profound impact on the modernization of the athletic department," a USC source said, per Thamel. "He helped us attract industry leaders and helped push our football program on the rapid trajectory toward competitiveness."
Before joining USC, Sosna held high-ranking positions with the aforementioned Bohn at Cincinnati. Additionally, he played a huge role in bringing Luke Fickell to the Bearcats, who has since led the program to the College Football Playoff.
However, the Lions won't be Sosna's first foray into the NFL. The now-former USC decision maker spent two seasons with the Cleveland Browns in pivotal roles, including dealing with the salary cap. Now, he'll have even more on his plate with the Lions.
As you can see, Brandon Sosna is joining the Lions with an esteemed background in the game of football. Moving forward, it'll be interesting to watch how USC replaces his football mind, but Detroit is happy to have him.