Dismissed Vanderbilt freshmen Daniel Martin, Maurice Edwards officially enter NCAA transfer portal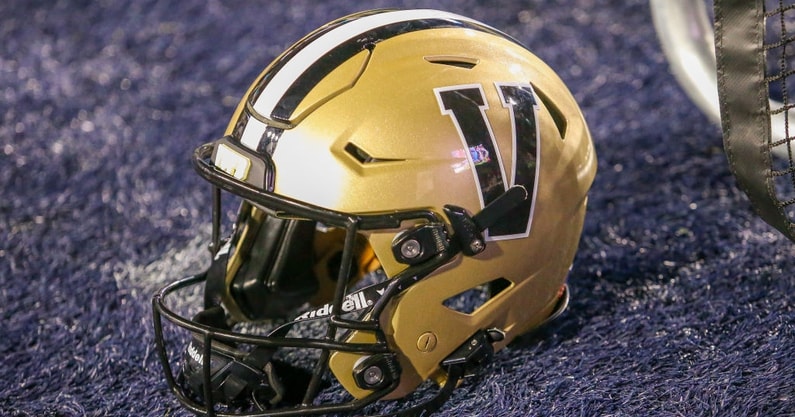 Vanderbilt football lost two members of its 2022 freshman class before they ever put on the Commodores uniform. Linebacker Daniel Martin and running back Maurice Edwards are officially in the Transfer Portal, per On3's Matt Zenitz. The two true freshmen were dismissed from the team recently and are now in the portal with the hopes of finding a fresh start to their very young college careers.
Four-star linebacker Daniel Martin out of Marietta, GA was the 333rd-ranked player in the country, according to the On3 Consensus, a complete and equally weighted industry-generated average. Meanwhile, the On3 Consensus had Maurice Edwards, a three-star running back out of Mundelein, IL, rated as the No. 574 overall player in the class.
Two fairly talented young men that will find new homes soon. For more background on their departure, read below:
Vanderbilt coach Clark Lea on their departure
"We take pride in having the highest standards as a program, and in doing so ensure that it is a privilege to be a part of this team," Lea said in his statement via the Tennessean. A strong ecosystem will undoubtedly strengthen our program's performance on and off the field, and this ecosystem is my responsibility. We wish Maurice and Daniel the very best in their journeys forward."
During the SEC coach's teleconference, Lea had an opportunity to expand on Edwards and Martin leaving Vanderbilt. He said the program is not going to "be defined" by any individual and will continue to build the Commodores up.
Lea echoed a lot of similar sentiments in his original statement. But stated the goal for Vanderbilt longer term is to win.
"It's never a fun aspect of a good day when you make these decisions," Lea said. "They're hard decisions. I'm not going to go more in-depth beyond what was said in the statement. I consider it a privilege to be a part of this program. We have the highest operative standards here and our expectations are clear.
"We fight every day to build this program into what we know it can be. That's as far as I'll go that way with what it means for us going forward. This program isn't going to be defined by any one individual in the program."