LOOK: Vanderbilt unveils brand new logo for 'new era' of Commodores athletics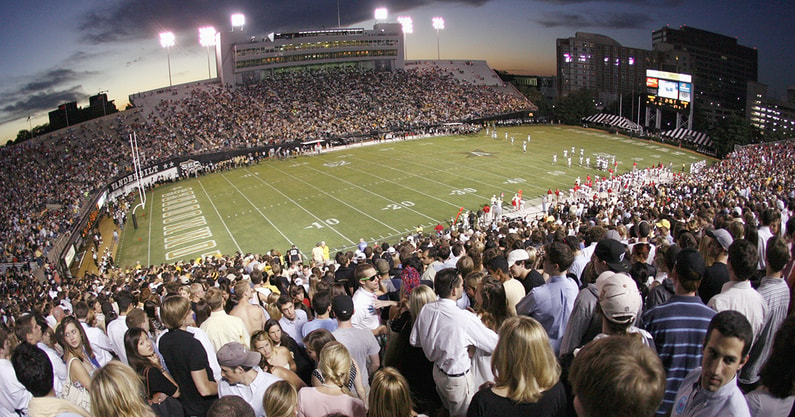 A "new era" for Vanderbilt athletics is on the horizon. The university unveiled a brand new logo on Tuesday.
The Vanderbilt "V" got a makeover, ditching the star behind the V to now make it a gold, block "V." Vanderbilt Athletics said the new logo will debut in Fall 2023 to allow time for new uniform designs and production.
The "Star V" isn't going away entirely, though. Vanderbilt is planning to update it and continue to put it on merchandise after the "Block V" becomes the primary logo.
"From my perspective, the timing is perfect in that it illustrates the 'new era' that we have spoken of often," university athletic director Candice Lee said in a statement. "It's a new day, with new energy, alignment and momentum to match. It's another example of Vandy United in action."
The university also said the athletic facilities will work in the new logo "over the next several years as is logistically feasible to do so."
More on Vanderbilt's new logo
The new logo was two years in the making, according to a press release from Vanderbilt Athletics. It marks the first update to the athletics logo since 2000 when the university introduced the "Star V."
"Vanderbilt's story is evolving. We've outgrown our "great regional university" identity to become one of the nation's most elite private research institutions with a significant international presence," Vanderbilt Athletics said in a statement. "As a member of the Southeastern Conference, we are continuously in the spotlight and must distinguish ourselves among our peers. A bold, refreshed visual identity reflects the Vanderbilt of this moment, enhances the strength of our national and international reputations, and inspires our continued progress and growth."
The university said it will phase out the old logos. Vanderbilt is using the logo digitally effective March 22 and will further use it in "select athletic events."