Report: Virginia-Virginia Tech rivalry game could be played, moved to December following tragedy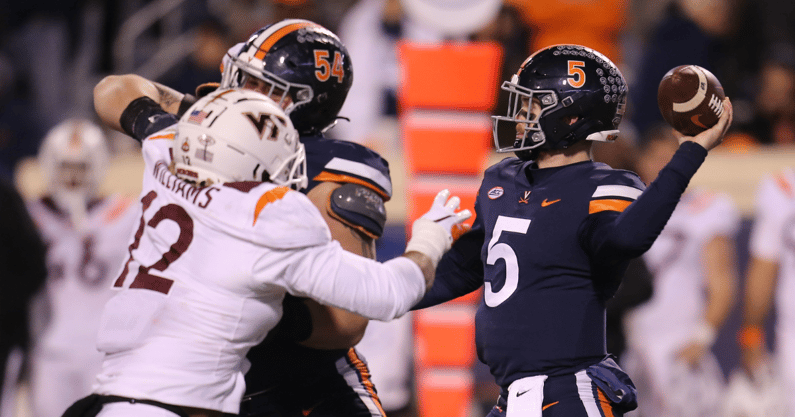 Following the tragic shooting which left three Virginia football players dead and two others injured, the team's game against Coastal Carolina was cancelled. That left just one game remaining on the schedule, the end-of-season rivalry matchup against in-state foe Virginia Tech. But in the wake of the event last week, the Cavaliers considered cancelling the rest of the season altogether, even beyond the Coastal Carolina game.
However, as a few days have passed, the possibility of eventually playing the Virginia vs. Virginia Tech game is back on the table, according to ACC insider Mike Barber. Barber tweeted Monday morning that the game may take place, and if so, December 3, the weekend of the conference championship games, is the target date.
Here was his report: "From everyone I've talked to last night and this morning, moving the #UVA–#Hokies football game to Dec. 3 is a very real possibility."
Both teams currently have just three wins, and obviously neither would be affected by playing on championship weekend. If they play the game, it will be the final one of the season for both sides as bowl eligibility is off the table.
The Cavaliers haven't played since before the tragic incident. It seems after initially considering the idea to cancel the rest of the year, the team may have come together and could play one final time together before it's all over.
It would be tough to have the season ripped away from you like that so immediately, especially for the seniors. So perhaps the team has been able to process what happened last week and wants to go out there and play as a team for one last game before a decent amount of them go their separate ways.
No word on whether this news is official or if it's even likely that the game gets rescheduled. But it seems like a possibility.