Virginia Tech announces partnerships to bolster NIL opportunities for athletes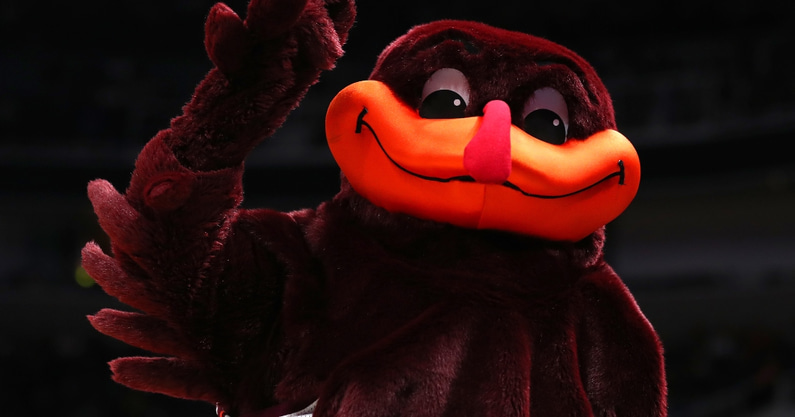 Virginia Tech is keeping up their innovative system to connect athletes with possible NIL deals. In March, Virginia Tech Athletics partnered with INFLCR, launching a platform named Hokies Exchange. To illustrate, Hokies Exchange is a place where student-athletes and businesses interact, with the goal being arranging NIL deals.
"Once a business, collective or individual has registered and been approved for Hokies Exchange, it will be put into a database where student-athletes and the entity can connect for potential NIL deals," wrote Virginia Tech. "Businesses can filter through the index of student-athletes and narrow down selections using different criteria."
Continuing, Whit Babcock — Virginia Tech Director of Athletics — confirmed the news that three NIL collectives are offering services to Hokies student-athletes, businesses and donors. Moreover, Babcock revealed the following three organizations have chosen to align with Virginia Tech: Commonwealth NIL, Hot Route Marketing, LLC and Triumph NIL, LLC.
First, Commonwealth NIL is a New River Valley based company founded by former Virginia State Delegate Nick Rush and Tech alum Forrest Rush, according to Virginia Tech. The company specializes in comprehensive, diverse, and innovative NIL solutions, and is raising resources for NIL contracts through events, activities and special sales with a unique focus in the Commonwealth of Virginia, per the program.
Next, Hot Route Marketing has taken a new road in the NIL space, led by Virginia Tech alum Kelly Woolwine. According to Virginia Tech, Hot Route Marketing, LLC "represents a vehicle in which business, donors and fans can invest into a consolidated pool of resources from which NIL opportunities can be arranged for student-athletes."
Finally, Triumph NIL is looking to create partnerships between corporate clients with Virginia Tech student-athletes to build interesting campaigns that drive real results, in addition to offering platforms for donors and fans to support their favorite Hokies, per the program. Continuing, Virginia Tech writes that the organization is led by James Cowan, chairman at CowanPerry PC and also includes former Tech All-America running back, Kevin Jones.
While Virginia Tech states they're not directly making NIL introductions or negotiations for their athletes, the university is committed to helping student athletes make the most of their worth.
"Guidelines on NIL continue to evolve and Tech Athletics remains committed to providing our student-athletes with all the means necessary to maximize their overall experience and marketability while competing for the Hokies as we seek to amplify our competitive position across all our varsity athletics programs," wrote Virginia Tech.
While he's the new man on campus, Hokies football coach Brett Pry is enamored with the way Virginia Tech is handling NIL opportunities.
"I appreciate Whit and our administration at Virginia Tech continuing to be aggressive in the quickly evolving NIL space," stated Pry, via Virginia Tech. "Launching the Hokies Exchange platform represented a vital first step to give our student-athletes direct access to business opportunities. The fact multiple NIL collectives have chosen to align with Virginia Tech indicates the marketplace is ready to collaborate directly with our student-athletes. NIL is changing college athletics and we want our student-athletes to maximize their value on the open market." 
In addition to their NIL announcement, Virginia Tech also announced a plan to financially reward student-athletes for their academic progress.
"We are pleased to be able to offer this financial incentive for our student-athletes to make the type of academic progress that will benefit them for years to come after graduation," Babcock said. "We are currently finalizing our criteria for this program and plan to roll out the details to student-athletes, their families and our coaching staffs this summer. We anticipate beginning this financial reward package beginning in Fall 2022. Thanks to the tremendous success of our Drive for 25 campaign and the generosity of our Hokie Club donors, we intend to be very competitive in this space to ensure Virginia Tech remains a very attractive destination for the nation's top student-athletes."
In an ever-changing NIL world, Virginia Tech is establishing themselves at the forefront of innovation. It'll be interesting to see how many copy-cat systems pop up, and how the strategy works out for the Hokies.