West Virginia parts ways with athletic director Shane Lyons, naming Rob Alsop as interim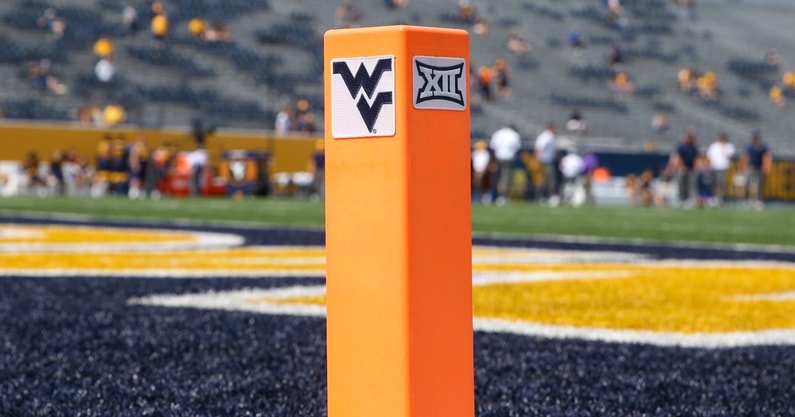 The University of West Virginia has opted to move on from athletic director Shane Lyons, according to a report from ESPN's Pete Thamel on Monday. Lyons, the Mountaineers' AD since 2015, will leave the program as the school conducts a "quick search" for his replacement.
In the meantime, the current Vice President for Strategic Initiatives, Rob Alsop, will serve as interim athletics director.
Per Thamel's reporting, a combination of "budget issues" and the school's struggling football program led to the firing. Despite the Mountaineers football team's 4-6 record through Week 11, sources told the ESPN reporter that the program hasn't made a decision on head coach Neal Brown's future just yet.
CLICK HERE to subscribe for FREE to the On3 YouTube channel
In four seasons at the helm, Brown has amassed a 21-24 record. The team is one loss away from notching the program's third losing season in his four-year tenure.
The move to fire Lyons comes after West Virginia secured the Mountaineers' first win over the Oklahoma Sooners since 2008. They came up victorious with a final score of 23-20 on Saturday after holding the Sooners scoreless in the fourth quarter.
West Virginia to begin search for next AD
According to Thamel, West Virginia will immediately begin their search for Lyons' replacement. If the program should decide to also part ways with Neal Brown, the incoming athletic director would most likely play a role in selecting the next head football coach.
"One of the criticisms of Lyons is that he wasn't creative and aggressive enough in finding new revenue streams, as someone with a strong business background may be coveted in the search for WVU's next athletic director," Thamel writes.
Lyons came to West Virginia in 2015 after serving as deputy athletic director at Alabama from 2011-2015. During his time with the Mountaineers, he chaired the Big 12 ADs and served on the NCAA Division I Council and the NCAA Football Oversight Committee. He was also on the NCAA Transformation Committee.