Wisconsin Badgers fan banned after racist gestures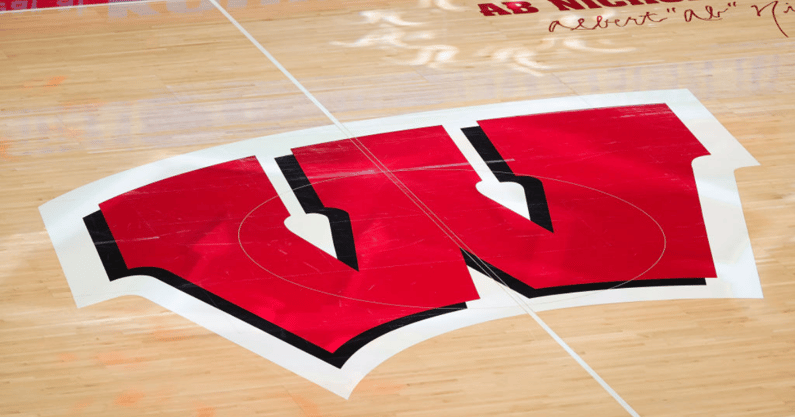 On Tuesday night, during a men's basketball game between Big Ten rivals Wisconsin and Northwestern, a man was ejected for performing racist gestures toward the opposing student section. Two days later, the school announced that the fan is banned from attending any University of Wisconsin athletic events.
"We join with @UWBadgers and all #Badgers in condemning the abhorrent anti-Asian actions of an attendee at the Northwestern game this week," the school said in a statement.
"We applaud NU for removing him. He is no longer welcome at UW Athletics events — we are barring him from buying tickets on our platform."
The series of events which show a middle finger and anti-Asian slant-eye gestures were captured on video by another fan in attendance. The man, cheering for the road team, was later approached by security and removed from the arena.
"Our events should be a place for everyone to enjoy the excitement of college sports," the school's statement read. "The University of Wisconsin, Northwestern University and the Big Ten Conference promote good sportsmanship, appropriate fan behavior and a welcoming atmosphere for all fans at all athletic events. Racist behavior at our venues is unacceptable and we will take action promptly to address it."
Following his removal from the arena, security was able to identify the man. The University Wisconsin confirmed that the banned fan is not a current student or employee, via WKOW in Madison, Wisconsin.
College basketball odds
This year's college basketball season has been full of craziness. No undefeated teams remain — and it seems like it's a wide open race for the national championship.
As some huge matchups loom this weekend, VegasInsider has released its latest odds for which team will win March Madness this year. Gonzaga remains the favorite — as it has for pretty much the whole the year. But Duke and Purdue are tied for second-lowest odds despite losing key conference games this week.
Duke and Florida State went to overtime Tuesday night and the Seminoles prevailed 79-78. Purdue, meanwhile, went down to the wire with Indiana before falling 68-65. Still, the oddsmakers think the Blue Devils and Boilermakers have a chance to make a run at a title.
Here are the teams with the best odds to win the national championship this year.
Gonzaga +600
Duke +800
Purdue +800
Baylor +1200
Kansas +1200
Auburn +1400
Arizona +1800
UCLA +2000
Villanova +2000
Kentucky +2000
Illinois +2500
Texas +3000
LSU +4000
Texas Tech +4000
Michigan State +4000
Houston +4000
Wisconsin +4000