Get on and hold on: The 2021-22 coaching carousel tracker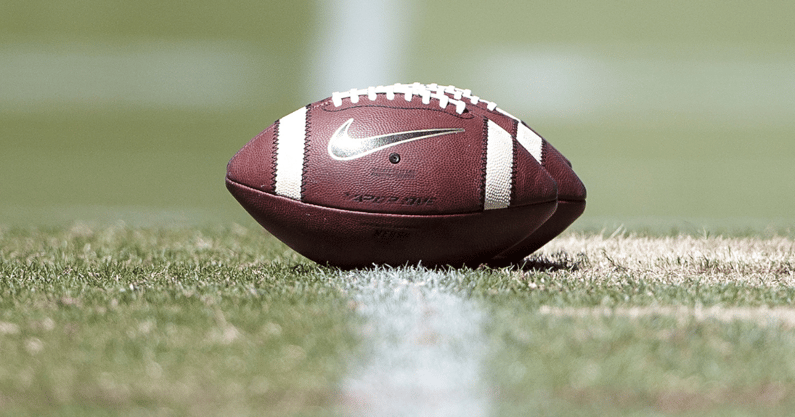 In the months leading up to this year's coaching carousel, there was an expectation among industry sources that this year's carousel would be the craziest in a while. It's now living up to the hype.
To help you keep up with all the latest developments on the furiously spinning coaching carousel, we'll be posting daily updates here about FBS head coaching jobs and noteworthy assistant coach moves.
Former NFL wide receiver lands new college coaching job
Miami (Ohio) is expected to hire former Green Bay Packers and New York Giants wide receiver Myles White as wide receivers coach, a source tells On3. He'd been the wide receivers coach at Stephen F. Austin after two years as an analyst at SMU.
Oregon adding former Pac-12 defensive coordinator as analyst
Oregon is hiring Bob Gregory as an analyst, sources tell On3. Gregory, who was on staff at Washington the last eight seasons, was the Huskies' defensive coordinator and interim head coach last year. He previously worked at Oregon as a graduate assistant (1989-90) and defensive backs coach (1998-2000).
Former Wisconsin star expected to join Badgers staff
Wisconsin is expected to hire ex-Badgers and NFL lineman Al Johnson, who has been head coach at D2 East Central, to its staff and East Central is set to name OC Kris McCullough interim head coach, sources tell On3. Football Scoop was first to report. McCullough, 26, will be the youngest acting head coach in college football.
Big Ten program set to hire former Dallas Cowboys, LSU assistant
Indiana is hiring Adam Henry as co-OC and wide receivers coach, a source confirms to On3. Henry, who worked for the Dallas Cowboys the last two years, was Odell Beckham and Jarvis Landry's wide receivers coach coach at LSU.
Super Bowl champs expected to hire rising star college coach
One of the top young coaches and recruiters in college football is set to head to the NFL with the Super Bowl champs. The Los Angeles Rams are expected to hire TCU's Ra'Shaad Samples as their new running backs coach, sources tell On3. Samples had followed Sonny Dykes to TCU after serving as Dykes' running backs coach and assistant head coach at SMU, where he helped the Mustangs rank first in the AAC in total offense last season.
Mario Cristobal close to finalizing first Miami on-field staff
Miami is set to hire UTSA co-DC Rod Wright as defensive ends coach, a source tells On3. Wright, a former Texas All-American d-lineman, was previously in Miami as a defensive lineman for the Dolphins from 2006-08. The current rundown of Cristobal's on-field staff:
OC/wide receivers coach — Josh Gattis
DC — Kevin Steele
QBs — Frank Ponce
Running backs — Kevin Smith
Offensive line — Alex Mirabal
Tight ends — TBD
Defensive tackles — Joe Salave'a
Defensive ends — Rod Wright
Linebackers/co-DC — Charlie Strong
Defensive backs — Jahmile Addae
Iowa expected to add former Hawkeyes star to coaching staff
Iowa is expected to hire Abdul Hodge as tight ends coach, sources tell On3. Hodge, a former Iowa star linebacker who played five seasons in the NFL, has been the outside linebackers coach at South Dakota since 2019.
Ex-Florida DC Todd Grantham to become Alabama analyst
Former Florida defensive coordinator Todd Grantham has accepted a job as an analyst at Alabama, sources tell On3. Grantham is expected to start work in Tuscaloosa this week. Grantham was at Florida for four seasons; he also has had numerous other college stops, as well as some NFL experience.
Two Eddie George assistants at Tennessee State land NFL jobs
The Dallas Cowboys are expected to hire Tennessee State linebackers coach Joe Bowden and the Buffalo Bills are hiring Tennessee State tight ends coach Cody Harkey, sources tell On3. Bowden, a former Oklahoma and NFL linebacker who played for the Cowboys in 2000, previously worked in the NFL as a linebackers coach with the San Francisco 49ers (2016) and St. Louis Rams (2012-15). Harkey, an ex-UCLA and NFL tight end, will be the Bills' assistant special teams coordinator.
ACC team expected to hire veteran assistant as wide receivers coach
Boston College is expected to hire UCF's Darrell Wyatt as wide receivers coach, sources tell On3. Wyatt, a veteran assistant, has also been a wide receivers coach at places such as Oklahoma, Oklahoma State, Texas and the Minnesota Vikings as well as an offensive coordinator at Southern Miss.
Ole Miss set to fill final staff opening with rising-star Conference USA coordinator
Ole Miss is expected to hire Western Kentucky defensive coordinator Maurice Crum as co-defensive coordinator and linebackers coach, sources tell On3. Crum, a former star linebacker and team captain at Notre Dame, is viewed as one of the nation's top up-and-coming defensive assistants.
Missouri expected to promote Blake Baker to defensive coordinator
Missouri is expected to promote Blake Baker to defensive coordinator, sources tell On3. Baker, a former defensive coordinator at Miami and Louisiana Tech, had been hired as Missouri's safeties coach in late January.
Boston College assistant expected to leave for NFL job
The Carolina Panthers are expected to hire Boston College's Joe Dailey as their wide receivers coach, sources tell On3. Dailey, a former Nebraska and North Carolina quarterback, has been the Eagles' wide receivers coach the last two years after stops as an offensive coordinator at New Mexico (2019) and Liberty (2014-18). Under Dailey, BC wide receiver Zay Flowers was an All-ACC selection each of the past two seasons — first team in 2020 and third team last season.
Alabama adds ex-LSU star to staff
Alabama has hired former LSU and NFL QB Zach Mettenberger as an analyst. He's already listed in the Crimson Tide's staff directory. Mettenberger threw for 3,082 yards and 22 TDs at LSU in 2013.
Chris Kiffin leaving Ole Miss, returning to NFL
Chris Kiffin, who recently left the Cleveland Browns to be his brother Lane's co-DC and linebackers coach at Ole Miss, is leaving the Rebels and returning to the Browns, a source tells On3. Kiffin was the Browns' defensive line coach the last two seasons.
Former Alabama assistant expected to take job with Seahawks
The Seahawks are expected to hire Karl Scott as defensive pass game coordinator and secondary coach, sources tell On3. Scott was the Vikings' secondary coach last season after three years working under Nick Saban at Alabama.
Michigan lands new defensive coordinator
Michigan is expected to hire Vanderbilt's Jesse Minter as defensive coordinator, sources tell On3. Minter, the son of veteran coach Rick Minter, will replace former Baltimore Ravens colleague Mike Macdonald.
South Carolina finds new tight ends coach
South Carolina is expected to hire Jody Wright as tight ends coach, sources tell On3. Wright, a former Alabama staffer and ex-UAB assistant, was on the New York Giants' staff the last two years under Joe Judge.
Wright was Alabama's director of player personnel from 2015-17 after previously working for the Crimson Tide as a support staffer from 2010-12. He was UAB's assistant head coach and offensive line coach in 2018 and a member of the Cleveland Browns' coaching staff in 2019.
Update: South Carolina is also expected to hire ex-Gamecocks and NFL linebacker DeVonte Holloman in a support staff role, a source tells On3. Holloman had been coach at South Pointe High School in South Carolina and led the team to a state title last season.
NFL team expected to hire Michigan staffer
The Baltimore Ravens are expected to hire Michigan analyst Ryan Osborn to their defensive staff, sources tell On3. Osborn, who has also worked at Mississippi State, Florida and UT Martin, assisted with Michigan's defensive line group.
Alabama set to hire another former Will Muschamp assistant
Alabama is expected to hire Charlotte's Joe Cox as tight ends coach, sources tell On3. Cox, a former Georgia starting QB, previously worked in the SEC as the wide receivers coach at South Carolina in 2020. All four of the Crimson Tide's new assistant coaches — Travaris Robinson, Eric Wolford, Coleman Hutzler and Cox — were part of Will Muschamp's coaching staff at South Carolina.
Georgia targeting TCU assistant for staff opening
Georgia is targeting TCU's Chidera Uzo-Diribe for its outside linebackers coach job, sources tell On3. Uzo-Diribe, a former standout defensive lineman at Colorado, worked under Sonny Dykes at SMU and had made the move with Dykes to TCU.
Maryland expected to promote from within for DC spot
Maryland, which lost new DC Kevin Steele to Miami on Tuesday, is expected to promote co-DC/defensive line coach Brian Williams to defensive coordinator, sources tell On3. Williams, a former Georgia, FSU and UAB staffer, was the defensive play-caller in the Terrapins' final two games last season. Williams, who had received interest recently for assistant jobs at a couple prominent programs, allowed just 26 total points in his two games as Maryland's defensive play-caller (wins over Rutgers and Virginia Tech)
Kevin Steele to Miami as DC
The expectation is that Kevin Steele will be hired as Miami's defensive coordinator, sources tell On3. Steele, who has been a defensive coordinator at places such as Auburn, LSU, Clemson and Alabama, had been set to take the DC job at Maryland.
Arkansas lands new defensive line coach
Arkansas is expected to hire Deke Adams as defensive line coach, sources tell On3. Adams, who worked at FIU last year, is an SEC veteran who has worked at Ole Miss, Mississippi State and South Carolina. He coached Jadaveon Clowney at South Carolina.
Austin Thomas headed to Ole Miss
Austin Thomas, one of the nation's top personnel officials, is expected to join Lane Kiffin's staff at Ole Miss, sources tell On3. Thomas was LSU's general manager last season. He was previously the senior associate athletic director for football at Baylor (2020) and the associate AD for football personnel at Texas A&M (2018-19) after spending 2013 through 2017 at LSU.
Former Kentucky QB coach headed to new job
Former Kentucky quarterbacks coach Darin Hinshaw is set to be hired as an analyst at UAB, sources tell On3.
Hinshaw, who worked at Kentucky from 2016-20, has also been a QB coach at Cincinnati and Tennessee as well as an offensive coordinator at Georgia Southern and Middle Tennessee. Hinshaw was an analyst on Gus Malzahn's staff at UCF last season.
Ole Miss finds new cornerbacks coach
Arkansas' Sam Carter has accepted the Ole Miss cornerbacks coach job, a source tells On3. Carter, a former All-Big 12 defensive back at TCU, has been at Arkansas the last two seasons. He replaces Terrell Buckley, who was Ole Miss' cornerbacks coach the last two years.
More changes at Auburn
Auburn defensive coordinator Derek Mason is set to leave the program and linebackers coach Jeff Schmedding is set to be promoted to defensive coordinator, sources tell On3. Auburn is also set to hire Jimmy Brumbaugh as defensive line coach, sources tell On3. Brumbaugh, a former Auburn All-SEC player, worked at Oregon last season after previously working at places like Tennessee, Colorado, Maryland and Kentucky.
Auburn makes two hires
Auburn is expected to hire ex-Florida linebackers coach Christian Robinson as an assistant coach, sources tell On3. Robinson, a former Georgia starting linebacker, served as the Gators' interim defensive coordinator the final four games of the season. The Tigers are also hiring Minnesota's Ty Gatson as associate director of player personnel/recruiting operations, sources tell On3. Gatson served as Minnesota's on-campus recruiting coordinator and transfer portal manager.
LSU completes coaching staff
Brian Kelly has filled the final spot on his first LSU coaching staff. The Tigers are set to hire Georgia's Cortez Hankton as wide receivers coach, sources tell On3. Hankton, a Louisiana native and former NFL wide receiver, has been at Georgia since 2018 and has also been the Bulldogs' pass game coordinator.
Ole Miss finds new running backs coach
Ole Miss is expected to hire Houston's Marquel Blackwell as running backs coach, sources tell On3. Blackwell, who previously worked in the SEC at Florida, was the runner-up for the Alabama running backs job last year. He will replace Kevin Smith, who recently left the Rebels to be the new running backs coach at Miami.
Penn State assistant turns job at Florida State
Penn State running backs coach Ja'Juan Seider, who was being pursued for a co-offensive coordinator job at Florida State, is staying at Penn State, sources tell On3. Seider, who has been at Penn State since 2018, also recently passed up an opportunity at Florida.
Ole Miss GM expected to leave for job with sports agency
Ole Miss general manager Matt Lindsey is expected to leave the Rebels for a job with sports agency Athletes First, sources tell On3. Lindsey has been at Ole Miss the last two seasons after previously working for South Carolina and the Philadelphia Eagles.
Oklahoma targeting Jay Valai for cornerbacks coach opening
Brent Venables is on the verge of completing his defensive staff at Oklahoma. Venables is targeting Alabama's Jay Valai for the Sooners' cornerbacks coach opening, sources tell On3.
Texas targeting Brennan Marion for wide receivers coach job
Texas is set to hire Pittsburgh's Brennan Marion as wide receivers coach and pass game coordinator, sources tell On3. Under Marion, Jordan Addison won this year's Biletnikoff Award. Marion has also helped Pitt go from 79th nationally in total offense last year to fifth this season.
Oregon expected to hire Wilson as head strength job
Ole Miss' Wilson Love is expected to be hired as Dan Lanning's head strength and conditioning coach at Oregon, sources tell On3. Love played at Alabama and was the Crimson Tide's No. 2 strength coach under Scott Cochran. He has been Lane Kiffin's head strength and conditioning coach at both FAU and Ole Miss.
Ole Miss expected to hire Charlie Weis Jr.
Ole Miss is expected to hire USF's Charlie Weis Jr. as offensive coordinator, sources tell On3. Weis Jr. the son of former Notre Dame and Kansas head coach Charlie Weis Sr., previously worked under Lane Kiffin as the OC at FAU (2018-19) and as a support staffer at Alabama (2015-16).
Newly hired USC assistant now headed to Texas
Texas is expected to hire USC's Tashard Choice as running backs coach. Choice, an ex-Dallas Cowboys running back, recently had taken the running backs coach job at USC after three seasons working at Georgia Tech, his alma mater. Choice replaces Stan Drayton, who left Texas to become coach at Temple.
Final FBS coaching opening now filled
Temple has hired Texas running backs coach Stan Drayton as its head coach. Drayton has been at Texas since 2017 after previously working as an assistant with the Chicago Bears (2015-16) and at places such as Ohio State (2011-14) and Florida (2010).
Oregon hires Dan Lanning
Oregon has hired Georgia defensive coordinator Dan Lanning as head coach. Led by Lanning, Georgia — the No. 3 seed in the College Football Playoff — is ranked No. 1 nationally in defensive yards per play.
Two ACC programs make head coaching hires
Virginia and Duke have both hired their new head coaches. Virginia has hired Clemson offensive coordinator Tony Elliott. Duke has hired Texas A&M defensive coordinator Mike Elko.
Houston agrees to new contract with DC Doug Belk
Houston has agreed to terms on a new contract with defensive coordinator Doug Belk that includes a pay bump from $500,000 to $1 million per year, sources tell On3. Led by Belk, a Broyles Award semifinalist, Houston is ranked sixth nationally in total defense after ranking 72nd last season.
Florida hiring longtime LSU DB coach
Corey Raymond, one of the lynchpins of LSU's staff since 2012, is expected to join Billy Napier's staff at Florida, sources tell On3. At LSU, Raymond, a Louisiana native and former LSU player, coached seven players that went in the first two round of the NFL draft.
Jeff Tedford returning to Fresno
Jeff Tedford is back as Fresno State's head coach. Tedford, who retired after the 2019 season due to health reasons, has been hired as the replacement for Kalen DeBoer, who recently left to take the head coaching job at Washington. Tedford was the clear favorite since the beginning of the search process.
Mario to Miami a done deal
After days of speculation, Miami officially made a coaching change Monday. The Hurricanes fired Manny Diaz Monday morning and hired Oregon's Mario Cristobal as their next head coach. Cristobal, a former Miami player and assistant coach, was 35-12 in four seasons as the Ducks' coach.
Oklahoma has its replacement for Lincoln Riley
Oklahoma has hired Clemson defensive coordinator Brent Venables as its coach. Venables, who had been at Clemson since 2012, was an Oklahoma assistant from 1999-2011, including the last eight of those as the Sooners' defensive coordinator.
Akron hires Joe Moorhead
Akron has hired Oregon offensive coordinator Joe Moorhead as coach. Moorhead spent the last two seasons as an assistant with the Ducks after two seasons leading Mississippi State. The Bulldogs were 14-12 under Moorhead, including 6-7 in 2019.
Troy hiring Jon Sumrall
Troy is hiring Kentucky co-defensive coordinator and inside linebackers coach Jon Sumrall as coach. Sumrall, who spent three seasons at Kentucky, was the runner-up when Troy hired Chip Lindsey in 2019. Sumrall was a Troy assistant from 2015-17.
Steve Addazio out at Colorado State
After two seasons and a 4-12 record, Steve Addazio has been fired at Colorado State. Addazio, a former coach at Temple and Boston College, was making a reported $1.55 million a year; that was second-most in the Mountain West Conference, behind Wyoming's Craig Bohl. Yahoo Sports' Pete Thamel reported that his buyout was $3 million. CSU is the second MWC school that will be looking for a coach. Fresno State has a vacancy after Kalen DeBoer left for Washington.
Marcus Freeman will be Notre Dame's new coach
Defensive coordinator Marcus Freeman will be promoted to replace Brian Kelly as coach at Notre Dame, sources tell On3's Matt Zenitz. Freeman, 35, is in his first season at Notre Dame after four seasons in the same role at Cincinnati. He also has been an assistant at Kent State and Purdue. Freeman is an Ohio native who played linebacker at Ohio State from 2004-08. Kelly left Notre Dame for LSU earlier this week.
Louisiana Tech will hire Sonny Cumbie
November 30: Louisiana Tech is expected to hire Texas Tech offensive coordinator Sonny Cumbie as coach, a source confirmed to On3. He will replace Skip Holtz, who was fired. Cumbie, a former Texas Tech quarterback, served as the Red Raiders' interim coach following the firing of Matt Wells and recently was retained by new coach Joey McGuire. Before Texas Tech, Cumbie was the offensive coordinator at TCU.
Brent Pry hired at Virginia Tech
November 30: Virginia Tech will hire Brent Pry as coach; Pry, who was a grad assistant for the Hokies under Frank Beamer in the late 1990s, has been defensive coordinator at Penn State since 2016. Before that, he was the Nittany Lions' co-DC for two seasons and also served as a DC at Vanderbilt and Georgia Southern. He will replace Jusin Fuente, who was fired.
LSU hires Brian Kelly
November 29: LSU will hire Brian Kelly as coach. He spent the past 12 seasons at Notre Dame, taking the Fighting Irish to two CFP berths and a spot in the BCS championship game in 2012. He is the winningest coach  in Notre Dame history at 113-40. He replaces Ed Orgeron, who was fired earlier this month but finished out the season.
Washington turns to Kalen DeBoer
November 29: Washington will hire Kalen DeBoer as coach. He had spent two seasons at Fresno State, going 12-6 with the Bulldogs. He is a former offensive coordinator at Indiana and was head coach at NAIA Sioux Falls (S.D.), where he went 67-3 in five seasons and won three national titles. He replaces Jimmy Lake, who was fired earlier this month.
Rod Carey gone at Temple
November 29: Temple announced that it was parting ways with coach Rod Carey. He went 12-20 in three seasons, including an 8-5 mark in his first season. But the Owls were 3-9 this season.
Duke parting ways with David Cutcliffe
November 29: Duke announced that coach David Cutcliffe would not return. The school termed it "a mutual agreement of separation." Cutcliffe was 77-97 in 14 seasons as coach, taking the Blue Devils to six bowls.
Florida hires Billy Napier
November 29: Florida announced the hiring of Billy Napier as coach. Napier went 39-12 in four years at Louisiana and has the Ragin' Cajuns in this season's Sun Belt Conference title game. He replaces Dan Mullen, who was fired earlier this month.
Jerry Kill is new coach at New Mexico State
November 29: New Mexico State announced the hiring of Jerry Kill as coach. He had been a staffer at TCU and is a former FBS head coach at Northern Illinois and Minnesota. He replaces Doug Martin, whose contract was not renewed.
Lincoln Riley heads to USC
November 29: USC announced the hiring of Lincoln Riley as coach. Riley went 55-10 in five years at Oklahoma. He replaces Clay Helton, who was fired in September but already has resurfaced as Georgia Southern's new coach.