2022 5-Star LB Harold Perkins down to 7 schools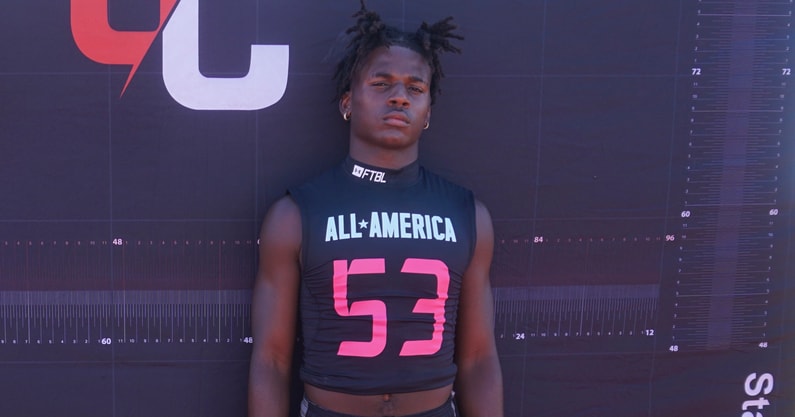 On300 five-star linebacker Harold Perkins of Cypress (Texas) Cy Park announced his top seven at midnight Friday morning. Perkins narrowed his list to LSU, Alabama, Texas A&M, Texas, Oregon, USC and Florida.
Perkins, who is 6-foot-3 and 210 pounds, narrowed his list to 7 out of a total of 32 offers. Perkins, who is ranked as the No. 8 player in the On300 class of 2022 rankings, holds the No. 1 spot at the linebacker position and is the second-best player in Texas.
Perkins prospect visited multiple schools this summer, including Texas and Texas A&M and has multiple visits set up for this fall.
Harold Perkins is playing in the 2022 Under Armour All-American game in Orlando.
On3 Director of Scouting and Rankings Charles Power believes that Perkins is one of the most athletic in the class.
"Harold Perkins is among the most athletic prospects in the 2022 cycle, regardless of position. He's an elite athlete who is also an outstanding two-way football player at the high school level," Power said.
"At 6-foot-3, 210 pounds, he has the ability to play sideline-to-sideline as a defensive eraser. He also has some explosive striking ability. We continue to see the athleticism on offense where he's a dynamic running back with the ability to outrun defenses."