CBS Sports releases preseason Top 25 for 2022 college football season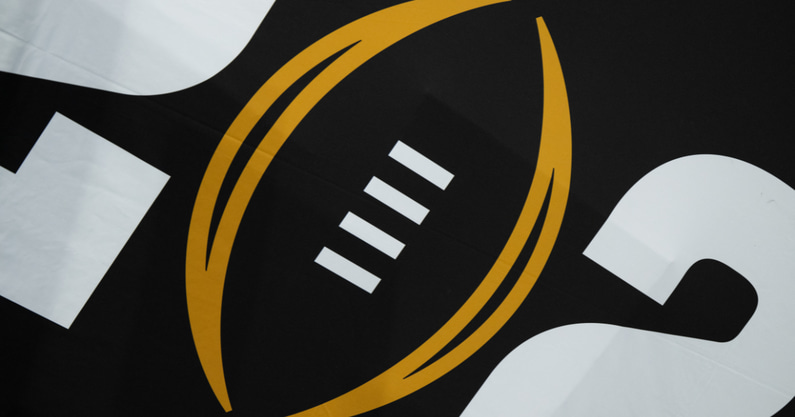 College football is so close, you can almost feel it. Programs across the country have begun fall practice, giving fans excitement for the upcoming 2022 season. To celebrate, CBS Sports released their latest top 25. It's been a busy offseason with coaching turnover and players leaving the transfer portal but rosters seem to be set before Week 0 kicks off on Aug. 27.
There's no surprise at the top, with the consensus three teams being up there. Despite being the reigning national champions, Georgia debuts at No. 3, while Alabama takes No. 1. Ohio State is between the two SEC powers, with the three considered favorites to make the College Football Playoff.
Cincinnati and Michigan were the other two CFP participants last season, with the latter coming in at No. 8. Jim Harbaugh flirted with leaving the program for the NFL but instead, will be looking to run it back with the Wolverines. As for the Bearcats, they slid all the way down outside of the top 15 but are still the highest ranked Group of Five team.
Full CBS Sports top 25 before 2022 college football season
Alabama Crimson Tide
Ohio State Buckeyes
Georgia Bulldogs
Michigan Wolverines
Cincinnati Bearcats
Based on CBS Sports' top 25 in college football, there will be two ranked matchups during Week 1. None will be bigger than Notre Dame heading to Columbus to face off against Ohio State. It will undoubtedly be a top 10 showdown, with Marcus Freeman making his regular season debut for the Fighting Irish. On the other sideline, Ryan Day will be trying to prove the Buckeyes' 2021 season was a fluke and deserve to be back in the College Football Playoff.
Besides Freeman, plenty of new head coaches find their teams in the top 25 as well. USC's Lincoln Riley may have the most eyes on him across the country, especially with quarterback Caleb Williams following him from Norman to Los Angeles.
One notable omission as far as new head coaches go — LSU and Brian Kelly. Having a couple of down seasons under Ed Orgeron, Kelly will have some impressing to do, at least in terms of being ranked inside the top 25, to kick off his career in the SEC.