2022 NFL Draft: Las Vegas releases odds, favorites for No. 1 overall pick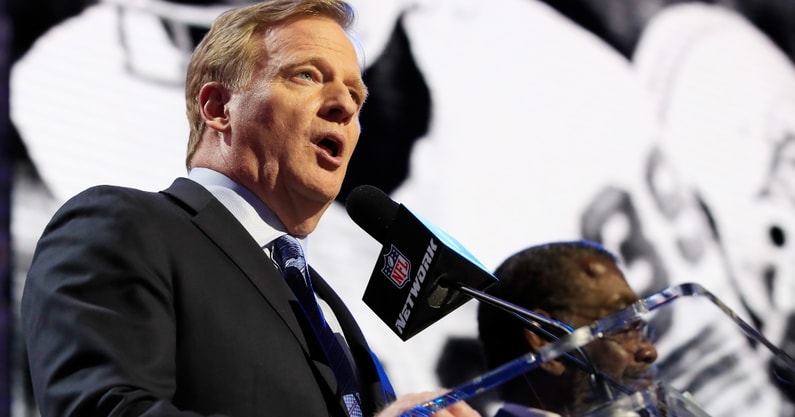 Trevor Lawrence, Joe Burrow, Kyler Murray, Baker Mayfield, Myles Garrett — who's next? With the 2022 NFL Draft getting closer by the day, Vegas Insider revealed their odds for the No. 1 overall selection, choosing their favorite to walk across the stage first.
The Jacksonville Jaguars have the No. 1 pick for the second straight season, hoping to build a foundation that'll lead them to success in the coming seasons. With the Urban Meyer era in the rearview, Jacksonville needs to hit on their selection.
After a monstrous season at Michigan, pass rusher Aidan Hutchinson is favored to be the selection. Hutchinson would be the first non-quarterback to be selected first overall since Myles Garrett went first in the 2017 NFL Draft, joining elite company. After gaining an offensive cornerstone in Lawrence, Hutchinson could lead the Jaguars defense.
However, he isn't without competition. According to Vegas Insider, Georgia's Travon Walker has a good shot at being the pick, as well. The pass rusher has rocketed up boards in recent weeks, and is the only conceivable alternative to Hutchinson at first overall.
Still, nothing's final until the card is turned in — you never know where Jacksonville will turn. Here's who Vegas Insider believes has the best chance at being the first player selected in the 2022 NFL Draft.
2022 NFL Draft: Favorites for No. 1 overall pick: