2022 NFL draft update: 5 seniors who generated a buzz in Week 4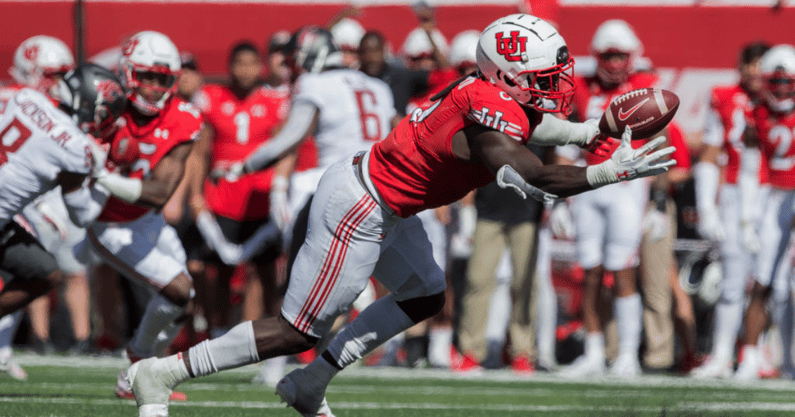 Each week during the season, On3 teams up with Senior Bowl executive director Jim Nagy to identify some senior 2022 NFL draft prospects generating buzz in the scouting world.
Here are five who fall into that category for Nagy and the Senior Bowl staff based on their play during Week 4.
Fresno State QB Jake Haener
Week 4 stats: 30-of-42, 378 yards, five touchdown passes, one interception in a 38-30 victory over UNLV
Nagy's breakdown: "Two under-the-radar QBs are starting to emerge in the young season: Haener and Western Kentucky's Bailey Zappe. Haener, a former highly ranked recruit and University of Washington transfer, is getting plenty of buzz among NFL West Coast scouts coming off back-to-back comeback victories over UCLA and UNLV.  One scout we spoke to said watching Haener lead Fresno back against a ranked UCLA team on the road is what sold him. Although he's undersized (listed at 6 feet 1, 195 pounds), Haener has a gun for an arm and scouts who have spent time around the program say he has the 'it' factor."
Western Kentucky QB Bailey Zappe
Week 4 stats: 31-of-44, 365 yards, three touchdown passes in a 33-31 loss to Indiana
Nagy's breakdown: "Zappe made the jump from FCS Houston Baptist to WKU this offseason along with his offensive coordinator, Zach Kittley, and he's yet to throw for less than 350 yards in a game this season. Zappe measured in at just over 6-feet tall last spring for NFL scouts, so, like Haener, he's not the biggest guy. But we had a Senior Bowl scout at the Indiana game, and he reports that Zappe is plenty sturdy enough physically to play at the next level. What stands out most about Zappe's game is his moxie. Not saying they are the same player, but this was about the time three years ago that Gardner Minshew started to make a move up the Senior Bowl board."
Kentucky DT Marquan McCall
Week 4 stats: One tackle for loss in a 16-10 victory over South Carolina
Nagy's breakdown: "While it didn't show up much on the stat sheet, and it rarely does at the nose tackle position, McCall made a big impression on our scout in Columbia during UK's win over South Carolina. We noticed McCall last fall while scouting his teammates, future draft picks Quinton Bohanna (Dallas Cowboys) and Phil Hoskins (Carolina Panthers), and he's made a nice jump early this season. Coaches told us over the summer that McCall had re-shaped his body by dropping nearly 40 pounds (he's listed at 6-3, 344), and he looks quicker and more explosive these first four games of the season. Despite being credited with only one tackle, McCall consistently controlled the line of scrimmage against the Gamecocks and he's playing his way near the top of the Senior Bowl defensive tackle position stack."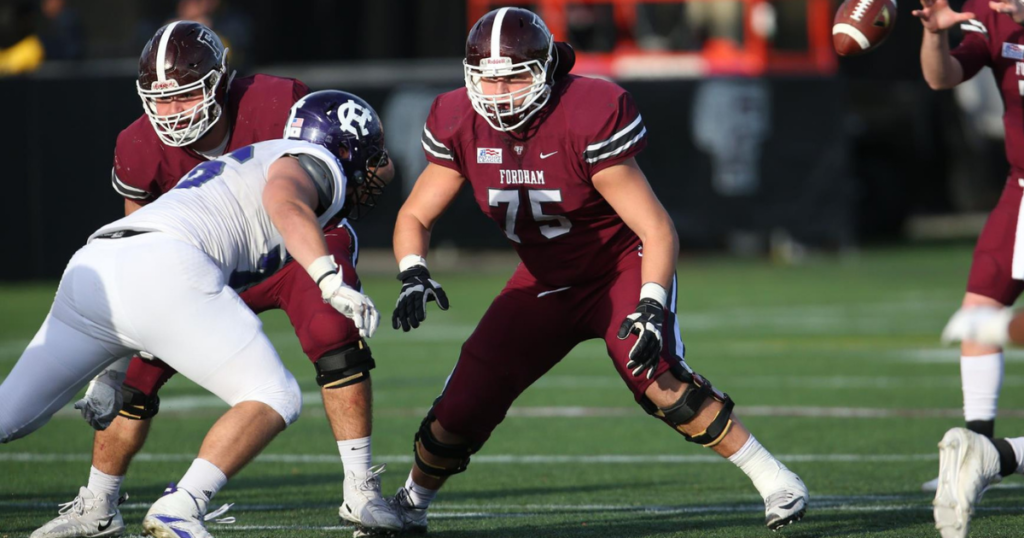 Fordham left tackle Nick Zakelj
Week 4 stats: Started at left tackle in 31-14 victory over Stony Brook
Nagy's breakdown: "We got our first up-close look at Zakelj against Stony Brook, and it confirmed what our staff has seen on tape — he is a guy that will play on Sundays. Zakelj first got our attention a couple of weeks ago in an impressive performance 'playing up' against Big Ten opponent Nebraska, so we made sure to schedule a live look ASAP. Despite the team bus breaking down on the way to the game and delaying kickoff more than a half-hour, Zakelj looked how a future NFL player at the FCS level is supposed to. He stood out with his size (he's listed at 6-5, 325), quickness and overall athleticism. Zakelj is an 'arrow-up' player for every team in the NFL right now." (A note: Zakelj was a high school teammate of Iowa State All-America LB Mike Rose at Broadview Heights (Ohio) Brecksville-Broadview Heights.)
Utah linebacker Devin Lloyd
Week 4 stats: Eight tackles, three tackles for loss, one sack, one interception in a 24-13 victory over Washington State
Nagy's breakdown: "Our Senior Bowl defensive player of the week is Lloyd, who had eight tackles, three tackles for loss, one sack and a crazy athletic interception (pictured above). Lloyd, another guy who has shown noticeable improvement from his junior tape, is a versatile player who aligns all over the place for the Utes. Against Washington State, Lloyd showed his slipperiness as an inside blitzer, speed off the edge, and movement skills dropping into coverage. We also must take this opportunity to send prayers to Lloyd and the rest of the Utah family after the loss of teammate Aaron Lowe, who was killed after the team's game Saturday."
The 2022 NFL draft will be April 28-30 in Las Vegas.
Jim Nagy has been the executive director of the Reese's Senior Bowl, the nation's premier college all-star game, since 2018 after 18 years as an NFL scout. For interesting feedback and information on senior NFL draft prospects throughout the year, follow Jim on Twitter. For information on the Senior Bowl, follow both Jim and the Reese's Senior Bowl main account.