2022 Pac-12 Tournament LIVE UPDATES: Scores, results, news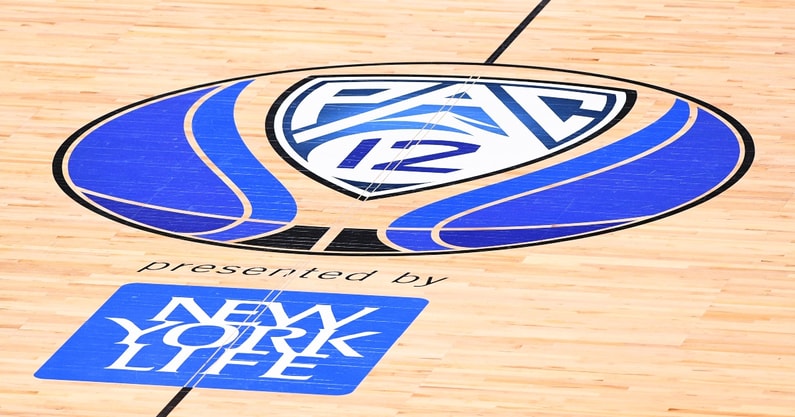 The third game of the Pac-12 tournament on Wednesday night featured a matchup between the No. 7 seeded Washington State Cougars and the No. 10 seeded California Golden Bears. The Cougars were leading for much of the contest and their largest lead was 14, when they led 57-43 with 4:44 remaining in the second half. Washington State ended up advancing to next round with a 66-59 win over Cal. Efe Abogidi was the leading scorer for the Cougars, pouring in 19 points on 7-of-17 shooting from the field. Washington State will now face the No. 2 seed UCLA Bruins on Thursday night.
The second game of Wednesday's PAC-12 tournament featured a rivalry matchup between No. 5 Oregon and No. 12 Oregon State, as the Ducks held on for a 86-72 win over their rivals. Oregon guard Jacob Young had 23 points and Quincy Guerrier had 20 points and four rebounds as the Ducks advance to the quarterfinals on Thursday against No. 4 seed Colorado.
The Stanford Cardinal put together a monumental comeback, overcoming a 17-point deficit to stun the Arizona State Sun Devils 71-70 in a thriller to open the Pac-12 tournament. In a contest where Arizona State came in red hot, winning seven of its last eight outings, the Sun Devils were in control most of the game. Their 15 made three-pointers set a new Pac-12 record, but Stanford never threw in the towel and rode on the back of star forward Spencer Jones.
The 6-foot-7 versatile big man set a career high with 26 points, while adding 6 rebounds and an assist. James Keefe, the other Cardinal big man served as the perfect compliment, with 16 points and 11 boards including the game-winning shot that banked off the backboard and secured the Stanford victory.
The 2022 Pac-12 Tournament tipped off on Wednesday afternoon, with three teams separating themselves from the top. The Arizona Wildcats, UCLA Bruins, and USC Trojans will enter the week as heavy favorites compared to the other nine teams in the bracket. Colorado is the fourth team to have a bye, earning the No. 4 seed.
The latest game on Wednesday night will finish with Washington and Utah facing off at 8:30 p.m. PT.
The winner will advance to play the USC Trojans on Thursday.
The full 2022 New York Life Pac-12 Men's Basketball Tournament schedule:
Wednesday, March 9
First-round
Game 1: No. 8 Arizona State lost No. 9 Stanford, 70-71
Game 2: No. 5 Oregon def Oregon State, 86-72
Game 3: No. 7 Washington State def California, 66-59
Game 4: No. 6 Washington vs. No. 11 Utah, 11:30 p.m. ET/8:30 p.m. PT* – PAC12N
Thursday, March 10
Quarterfinals

Game 5: No. 1 Arizona vs. No. 9 Stanford, 3:00 p.m. ET/12:00 p.m. PT – PAC12N
Game 6: No. 4 Colorado vs. No. 5 Oregon, 5:30 p.m. ET/2:30 p.m. PT – PAC12N
Game 7: No. 2 UCLA vs. Washington State, 9:00 p.m. ET/6:00 p.m. PT – PAC12N
Game 8: No. 3 USC vs. Game 4 winner, 11:30 p.m. ET/8:30 p.m. PT* – FS1
Friday, March 11
Semifinals

Game 9: Game 5 winner vs Game 6 winner 1, 9:00 p.m. ET/6:00 p.m. PT – PAC12N
Game 10: Game 7 winner vs Game 8 winner 2, 11:30 p.m. ET/8:30 p.m. PT* – FS1
Saturday, March 12
Championship

Game 11: Game 9 winner vs Game 7 winner, 9:00 p.m. ET/6:00 p.m. PT – FOX