2022 SEC Unit Rankings: The Top 5 linebacker corps in the SEC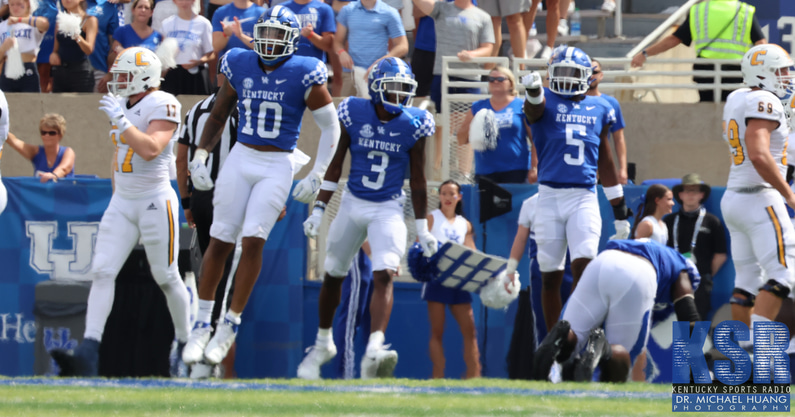 While the linebacker position has become a bit devalued with the continued emphasis on exploiting the rules with the passing game, the position remains the fulcrum for most good college defenses. 
That should remain true this fall, where the best defenses tout a group of fast and angry thumpers occupying the middle of the field. 
Here's the Top 5 linebacker units in the SEC in 2022:
1. Alabama
Henry To'o To'o is a four-year starter who should be better in his second season in Tuscaloosa. To'oTo'o gutted through multiple injuries in 2021, and he's the signal-caller and eyes of Alabama's whole defense. Alabama must replace Christian Harris, but Jaylen Moody and Deontae Lawson are ready for bigger roles. Alabama is also excited about the development of former blue-chip recruit Kendrick Blackshire and Top-100 freshman Shawn Murphy. 
2. Georgia
The Bulldogs have become LBU, sending stud after stud to the NFL and simply replacing them with fresh faces the next season. Georgia had a trio of linebackers get drafted in the first three rounds in April — Quay Walker, Channing Tindall and the reigning Butkus Award winner Nakobe Dean. Dean was the do-it-all linebacker for Georgia (72 tackles, 6.0 sacks, 10.5 TFLs, two interceptions), but the Bulldogs don't lack star-power to fill in Dean's shoes. Jamon Dumas-Johnson is seen as the heir apparent inside, while former 5-stars Smael Mondon and Xavian Sorey (two redshirt freshmen) are in a competition with Trezmen Marshall for the other ILB/WILL spot. There's going to be a natural drop-off with no Dean or Walker, and Tindall was an underrated pass rusher in UGA's scheme, but by the end of the season, Georgia's LB unit could reemerge as the best in the country once again. 
3. LSU
The Tigers are slightly inexperienced at linebacker after losing 135 tackles from Damone Clark last season, but their unit doesn't lack upside or numbers. Senior Micah Baskerville is a solid starter inside, while Greg Penn III, Phillip Webb and 5-star freshman Harold Perkins Jr. were all top recruits who will push for snaps this fall. LSU's LB room would be buoyed if former Clemson transfer Mike Jones Jr. can stay healthy and live up to his recruiting billing. 
4. Florida
Florida will start two veterans inside (Ventrell Miller and Amari Burney), with Miller back for a sixth-season after missing much of 2021 with a shoulder injury. He was among the better inside linebackers in the SEC in 2020. There's intriguing depth behind Miller, too, with JUCO transfer Diwun Black and former Top 100 signees Shemar James and Scooby Williams.
5. Kentucky 
The Wildcats bring back all three starters at linebacker in 2022, with the unit featuring a trio of super-seniors in Jacquez Jones, Jordan Wright and DeAndre Square. Square and Jones aren't flashy players, but they work well in tandem and are solid up the middle. Kentucky won't need to rely on their two super-seniors so much this fall, though, as Trevin Wallace and D'Eryk Jackson both turned some heads this spring and will see significant snaps. 
The best of the rest in the SEC:
The Hogs have solid depth at linebacker, especially for a defense that typically plays a 4-2-5 look. Bumper Pool is a sixth-year vet who had 125 tackles last season — third-most in the SEC. There's plenty of production to replace with Hayden Henry and Grant Morgan gone, but the Razorbacks brought in Drew Sanders from Alabama — with the former 5-star immediately pushing for a starting role this spring. The Hogs are also optimistic about the growth of redshirt freshman Chris Paul.
Mississippi State returns a trio of linebackers (Nathaniel Watson, Tyrus Wheat and Jett Johnson) who all possess a strong nose for the football. 
Auburn lost close to 200 combined tackles from Zakoby McClain and Chandler Wooten, but Owen Pappoe is a former 5-star who has flashed at times on The Plains. Can Pappoe stay healthy? And who starts alongside the former Grayson standout remains real questions, though.