2023 five-star quarterback Arch Manning previews season visits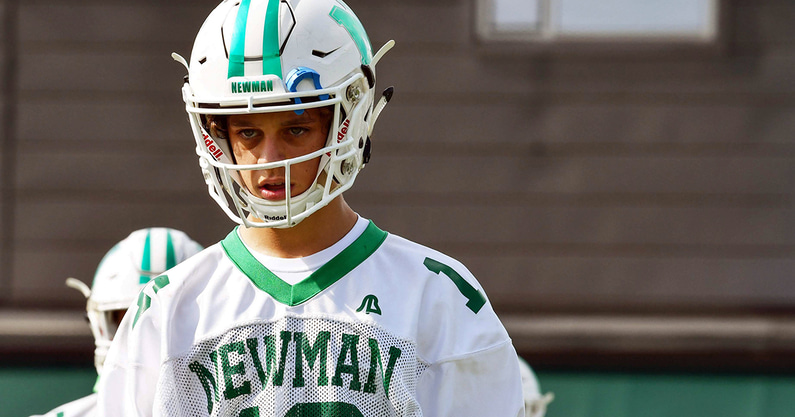 Isidore (Louisiana) Newman five-star quarterback Arch Manning is planning visits to Georgia, Alabama, Clemson, Texas and Ole Miss this fall, per 247Sports' Steve Wiltfong.
The five-star nephew of NFL greats Peyton and Eli Manning is planning to visit Georgia first on Saturday for the Bulldogs' matchup with South Carolina.
The uncommitted Manning then plans on visiting Alabama for the Tide's game against Eli's alma mater Ole Miss on Oct. 2. Two weeks later, Manning will visit Texas for the Longhorns' matchup with Oklahoma State on Oct. 16.
The 6-foot-4, 215-pound Manning will visit Ole Miss the following week for the Rebels' matchup with LSU on Oct. 23. Ole Miss, the alma mater of Eli Manning and Arch's father, Cooper, will be retiring Eli's jersey that weekend.
Manning also plans to visit Clemson but hasn't revealed a date for the visit.
Manning told Wiltfong he could visit local Tulane and remains in contact with in-state LSU and Stanford as well.
Manning's timetable for a decision is still unknown.
With the dead period ending over the summer, Manning was finally able to make college visits and throw at college camps and take visits over the summer.
Arch Manning visited Clemson, SMU, Texas, LSU, Alabama, Georgia and Ole Miss between June and August.  
In On3's 2023 rankings, Arch Manning was rated the top player in the country.
On3's Director of Scouting Charles Power highlighted Manning's "Special release and motion" and "feel and second reaction plays" as reasons the quarterback is the top player in the country.
"Simply put, Arch Manning has one of the quickest and purest releases I've seen from a high school quarterback," Power said. "His throwing motion is concise with no moving parts. The ball consistently comes out quick. In-person, it's almost easy to not notice the release unless you're watching it explicitly."
Power continued.
"Arch Manning's strong natural throwing motion combines with an advanced feel to allow for some plays you don't see from many 10th grade quarterbacks," Power said "A quarterback's ultimate success is decided by how they play from within a pocket. On that front, Manning is already stepping up and firing as the walls are closing in. There are a number of plays from the 2020 season where he doesn't bail out, stands tall and throws a strike."
Through his first two seasons of high school, Manning holds an 18-3 record and has passed for 4,081 yards and 53 touchdowns, completing close to 68 percent of his attempts.
Manning will open his junior season with Isidore Newman on Friday against West St. John.