2023 Wide Receiver Johntay Cook II Narrows List to 12 Schools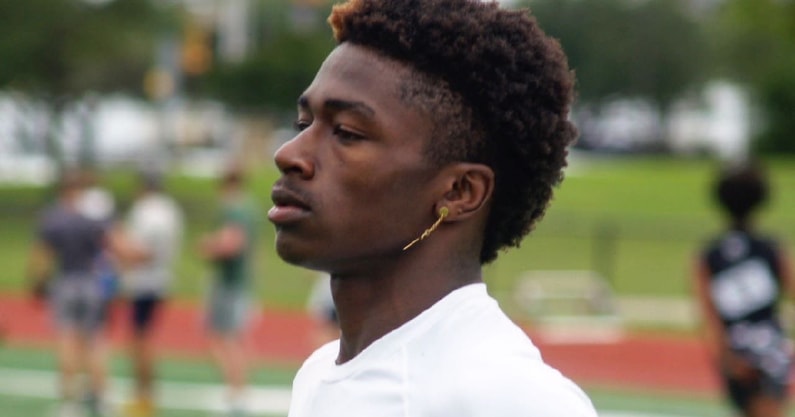 Four-star wide receiver Johntay Cook II of Desoto, Tx., has narrowed his list to twelve schools- Florida, USC, LSU, Texas, Ole Miss, Alabama, Ohio State, Notre Dame, Texas A&M, Oregon, Penn State, and Oklahoma.
"These schools are in my top 12 because I've been interested in them for a while now, and can actually see myself playing in these uniforms," Johntay Cook II said. "Also, when September 1st hit, these schools made me feel like more of a priority."
In the summer, Cook took visits to Texas, Texas A&M, Baylor, TCU, Alabama, and Oklahoma. He also tells On3 that he will be going back to both Texas and Texas A&M, and possibly LSU.
Cook, who is ranked as the No. 24 player in the On3 2023 Top 100, is the fourth best WR in the class behind Shelton Sampson Jr., Zachariah Branch, and Jalen Brown.
Senior National Recruiting Analyst Gerry Hamilton on Johntay Cook II
"Johntay Cook is one of the top receiver prospects in Texas, and nationally in the 2023 class. He has displayed the ability to separate out of cuts at a young age. His ability to get into routes quickly, and sink his hips and burst out of cuts stands out. Flashes the ability to take a bump, and maintain balance to make a play on the ball. When he gets the arms extended, he's a playmaker after the catch. Making the move to outside receiver after playing in the slot as a sophomore. Has maintained quickness and speed as he has added weight since last season."