2025 Parker Jefferson talks offers and upcoming visits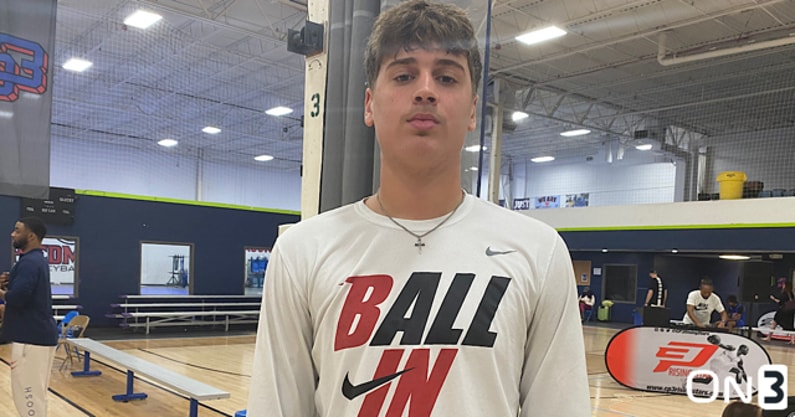 Parker Jefferson averaged over 14 points and eight rebounds per game as a freshman at Waxahachie (TX) High. The 6-foot-9 post is trending among the top players nationally in his 2025 class.
"I'm a stretch big," Jefferson told On3. "I have a good feel for the game, footwork, and IQ. I really just like to go out there and compete and play hard. I'll watch a lot of Joel Embiid and Kawhi Leonard. I love how they can dominate the whole game, on both ends of the floor."
College programs have taken notice as well. On3 caught up with Parker Jefferson recently to talk about which schools are prioritizing him early in his process.
"I have offers from Texas A&M, TCU, Texas Tech, Oklahoma State, SMU, and LSU," Jefferson said. "I haven't been on any visits yet, but I plan to go see Texas A&M, LSU, and SMU in September."
Jefferson talks visits
Texas A&M: "I'm going to visit them on September 10. I like the fans; they look like they have a good environment there. You go to that school, and they have alumni all around the nation. It's a great network."
LSU: "I'll visit them on September 17. I don't know too much about LSU, but they look like they got a good environment over there. My parents are from Arkansas, so they are kind of their rivals. I want to go down to Baton Rouge and explore what they got."
SMU: "I like them because it's close to home for me. I'm visiting them on September 24. They got a home feeling for me, and I want to see more of what they got to offer."
We've been talking some to Kentucky, Houston, and Arkansas," Jefferson said. "No offers yet, but we've been in contact with some schools like that."
Jefferson's take
"I'm looking to choose a home away from home," Jefferson said. "I want to look for a place with great basketball, but also somewhere I can go, and it feels like home for me.
"I like a system with a playbook, but a coach that doesn't go too crazy on the playbook. I'll want to be in a system that will allow me to stretch the floor and do a lot of stuff through their bigs.
"My mom, Carrie Parker, played basketball at Arkansas, and my dad, Mike Jefferson, played football at Arkansas."
On3's take
Parker Jefferson has good size with a frame that projects as he continues to mature. He has good hands, very passer friendly, and can receive passes in traffic. His range extends beyond the three-point line with consistency. The athleticism will be a question, but he is still young with a September 2006 birthday. As he continues to grow, there is a skill and IQ foundation to build on. His mother played at Arkansas.