'22 Yann Farell talks St. John's visit, recent Penn State offer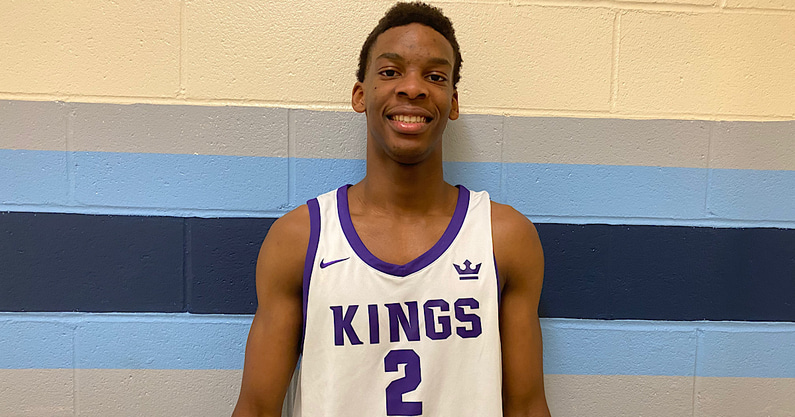 When Yann Farell came to the United States from Gabon four years ago, the 6-foot-6 forward showed a lot of promise. Playing this season with Erie (PA) Keystone Prep, On3's No. 135 player in 2022, has proven on that promise.
"I'm a good defender," Farrell told On3 after a recent win. "I can guard one through four, bring energy on both ends, and can shoot the ball from three. I watch a lot of Paul George because he is good on offense and defense; some Kawhi, too, for the same reason."
College programs are starting to take note of the three and D upside Farell brings. Yann Farell spoke exclusively with On3 about what schools he hears most.
"I am hearing from Vanderbilt, Wake Forest, UConn, Marquette, Maryland," Farrell said. "I recently took a visit to St. John's; they are talking with me almost every day. I also took visits to Maryland and Georgetown. Penn State offered me a couple of weeks ago. I am going to take a couple more visits once our season ends."
Farell talks recruitment
St. John's: "I like the way they play offense. They run a free-flowing style that I like. Defensively they press, which is something I am comfortable. They need another forward because (Julian) Champenie is leaving, and they need someone to replace him. I can be that."
Penn State: "They told me they liked my game. They are building something over there, with the new coach, and they want me to be a part of it."
Farell's take
"I want to end things maybe a week or two after the season ends," Farrell said. "I'm going to look at my options and see what is best for me. I want a school that is going to let me play. I want to go somewhere that plays hard on the court. A place that has the option I am looking for plays man-to-man most of the time, and that plays through their forwards."
On3's take
Yann Farell has some intriguing qualities, starting with his defensive upside. The length and the natural timing are very real threats. The offensive game is where his most considerable strides have come. He is confidently taking threes off the catch. He's s good in transition, filling the lanes, and balancing two dribbles. He continues to get better, and his upside fits with the direction of the modern game.