'23 Fred Payne gets ACC offer; talks visit, and other schools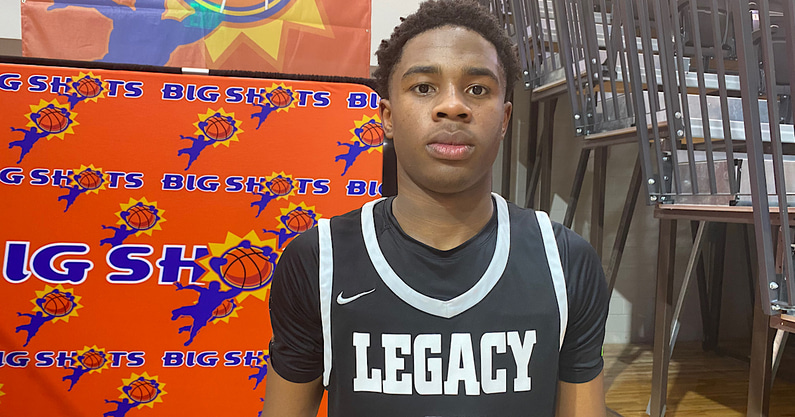 Point guards who can touch the paint are a hot commodity in college basketball. Fred Payne is a 2023 paint-touch point guard at Spring Creek (TX) Legacy School.
"Everyone likes the way I can score the ball," Payne told On3. "But I am trying to be a defender first. I am doing a better job of getting downhill this season, expanding my finishing package."
College programs have indeed started to take notice. After the 6-foot-2 junior's recent showing at the Big Shots Prep Nationals, he added a Boston College offer to his name. On3 caught up with Fred Payne after an MVP performance at the Prep Nationals to talk about his recruitment.
I just got an offer from Boston College," Payne said. "I hear a lot from Tulane, Louisiana Tech, and North Texas, who have all offered. Now that Boston College has offered, I would say St Louis and Ole Miss are the two I hear the most from who I think is close to offering."
Payne talks recruitment
Boston College: "I'm building a great relationship with them. The head coach, Earl Grant, came to one of my practices a few weeks ago, and we had a great discussion. The assistant coach, Anthony Goins, is my guy. I like that program a lot. I am trying to set a visit up with them real soon."
North Texas: "I like how they move the ball around and keep their guards involved. All their coaches are always calling and texting me, checking in with things. They are doing a good job."
Payne's take
"I want to play in a fast offense," Payne said. "A program that allows their guards to make decisions and play through mistakes. That is it, really. My dad played at Northwestern at one point. Memphis was my dream school. Honestly, it was because of Penny, not the school. But I like Penny."
On3's take
Fred Payne is a lefty guard who plays with a great pace. He can get to his spots off the bounce, using a crafty handle, and has the strength to get his defender on his hip and keep him there. Payne is a confident scorer, able to finish at each level. The lateral quickness may come into question, but he plays on the defensive end with a purpose. The sturdy lead guard has excellent touch, and while he can get tunnel vision at times, he does see the floor well.