'24 Jase Richardson talks Michigan State, and PAC-12 Offers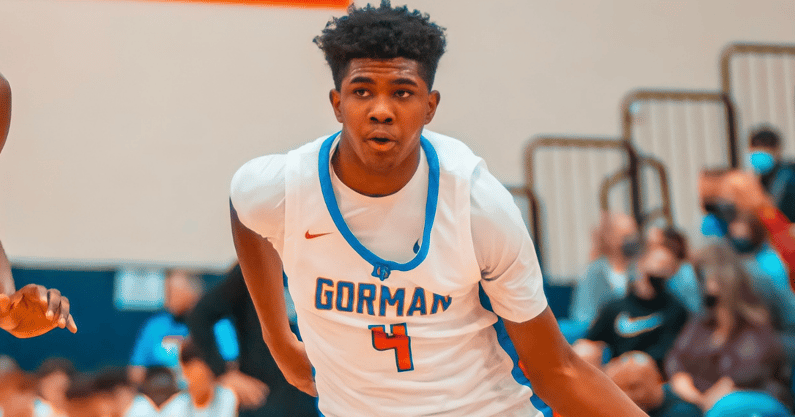 Las Vegas (NV) Bishop Gorman High has long put out high-level basketball prospects. The next in line may have a name basketball fans are familiar with, Jason Richardson, Jr., known as Jase. The 6-foot-2 sophomore is tracking as one of the top point guards in the 2024 class.
"I'm an all-around player," Richardson told On3. "I can get it done on both ends of the floor and can score at all three levels. I would say the best thing I do on the floor is as a playmaker. I've developed with my leadership this season, and I'm able to attack with my off-hand confidently."
College coaches have started to take notice of him as well. On3 caught up with Jase Richardson recently to catch up with his recruitment.
"I currently have UNLV, Arizona State, Washington, Michigan State, Eastern Michigan, and Western Illinois," Richardson said. "I took an unofficial to Washington back in November."
Richardson talks recruiting
Washington: "I learned about the culture and tradition. As well as the legacy other players have left behind. My favorite part was getting to know the team and watching their practice. Their main recruiting pitch was that they are going to be there recruiting me until the end of my decision."
Michigan State: "It's pretty cool that 25 years after my Dad was recruited by Coach (Tom) Izzo, I'm being recruited by him as well. While it would be cool to go to the same school, my Dad went to, I have to figure out what school best fits me and the type of player I am."
Arizona State: "I've watched them play multiple times this season, but I don't know much about the program. Coach (Jermaine) Kimbrough reaches out, and he lets us know they are interested in me playing for them."
Richardson's take
"Some of the other schools we have heard from are Stanford, Cincinnati, Florida, UCLA, USC, and Arizona," Richardson said. "I will be looking closely for a program that wants me to come in as a freshman and try to make an immediate impact. I will go to the place that shows they want me the most."