'24 Liam McNeeley has two official visits in mind; "We hear from Jon Scheyer a good bit"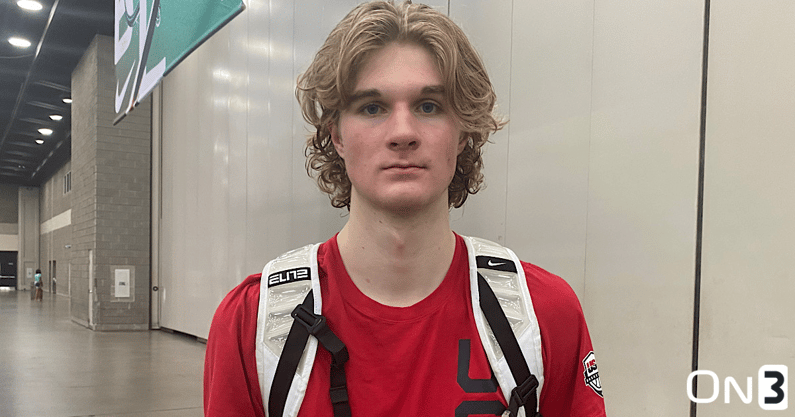 Georgia's staff has been frequently on campus at the Loomis Chaffee School in Windsor, Connecticut this spring, checking out 2023 target offensive tackle Olaus Alinen, but he's not the only player the Dawgs discovered in those visits. 2024 defensive lineman Jerod Smith also calls it home, and he's now on the board in the rising junior class.
"We got in touch with them through them coming to watch us work out at school," Smith said. "They came to watch our offensive tackle, but they watched all of us, as well. It was the offensive line coach (Stacy Searels) who came by."
Smith decided to put in a trip of his own to Athens, and the four-star defender was impressed with what he saw at Georgia.
"I took a visit, and during that trip, we met with Kirby Smart. We also got to see the whole facility. We were able to see most of the campus, as well. We saw the academic center and were able to get a little taste of the city, also," Smith said. "The facility was really nice. Anywhere you go in the facility, it is top-notch."
The time with Smart proved to be quite impactful.
"His message was that we're really good players with high academics. We talked about football, family, and academics," he said. Then, he offered me."
It's clearly an opportunity he isn't taking lightly.
"I was blessed to get that news," Smith said. "It's not easy to get an offer from Georgia."
He's clear that the Bulldogs can continue to make an impact moving forward, as well.
"They can be a major factor for me. It's about their program and the coaches," Smith said. "They have a rich tradition of winning and developing NFL players."
As far as his future visit schedule goes, don't be surprised if Athens is back on the docket.
"Kentucky, Ohio State, and Tennessee, maybe," Smith said. "I do plan to get back to Georgia."