'24 Rob Wright, III talks Wake Forest, Syracuse, and others standing out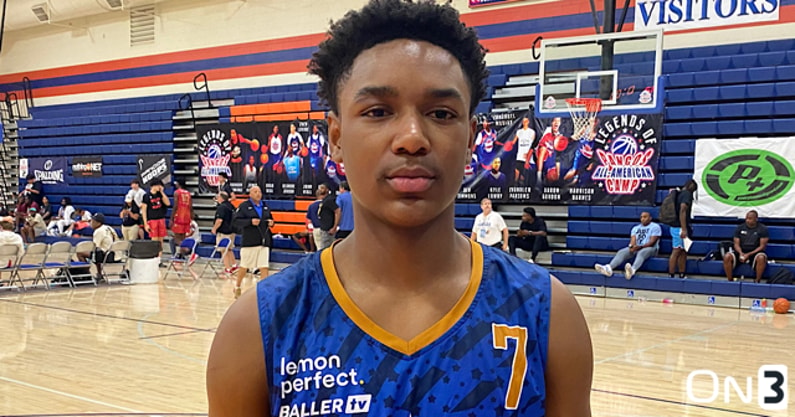 Rob Wright, III's reputation has done nothing but grow this summer. His consistent production and ability to make things happen on the biggest stage has brought the 6-foot-0 lead guard numerous offers.
"I can score the ball," Wright told On3. "I shoot the deep three but can get my teammates involved and defend. I like how guys like Damien Lillard and Sharife Cooper get their team going and get everyone involved while still scoring for themselves."
On3 caught up with Rob Wright, III at the Pangos All-American Camp to talk about his recruitment and which programs are sticking out to him.
"I would say we hear the most from Syracuse, Miami, Wake Forest, and Maryland," Wright said. "I took an unofficial to Maryland with their new staff, not sure where I'll visit coming up."
Wright talks recruitment
Maryland: "I saw they have a big history with their program. They use their guards a lot, play through them, and give them a lot of freedom. That is how I want to play."
Wake Forest: "They play similar to my high school, so there are a lot of familiarities there. They have four guards out and one big in, so I like that."
Miami: "They play hard, and they play together there. It is like a family atmosphere, which I like a lot."
Syracuse: "I like how they let their guards play, give them some freedom. They let them create for the team and make plays for the team."
Wright's take
"Location, nothing like that will matter," Wright said. "I'm going to go where the best fit is for me on the court. A place that will let me run the team and create for others while being able to score.
"The environment will be big for me, are they showing each other love, is there a family-type atmosphere there. I want to see how the fans support their school and the program."
On3's take
Rob Wright, III is a smaller lead guard but has a sturdy, stocky frame. He plays with the utmost confidence in his game. While he is not the most explosive, Wright gets to his spots and rises up quickly and confidently to knock down shots. He plays with outstanding balance in transition, head up surveying the floor. He has deep range and a nice mid-range pull-up. The program that goes on him will need to be ok with smaller guards, but this one plays with determination and poise beyond his years.