4-star 2024 Kyle Greene, Jr. talks South Carolina, Georgia Tech visits; looks toward Ole Miss, Texas A&M, etc.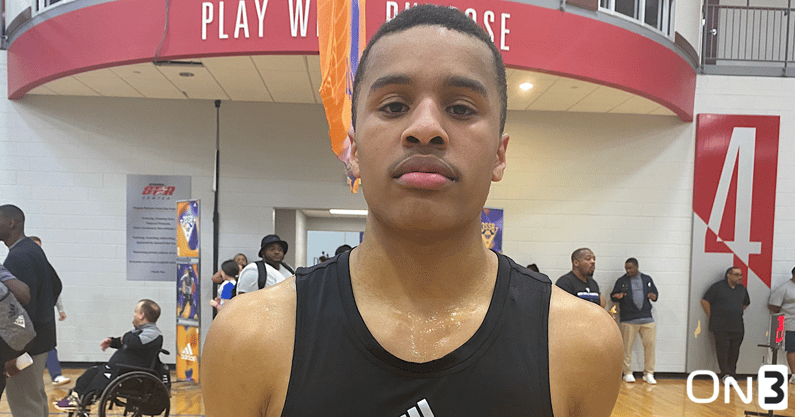 Kyle Greene, Jr. is the No. 43 ranked player in the 2024 On3 Consensus. The 6-foot-3 point guard led his Atlanta (GA) Pace Academy to a conference championship and a birth in the Georgia state playoffs.
"I'm a facilitating point guard who can score the ball," Greene told On3. "I like to do all the little things and run my team. I watch a lot of James Harden and Devin Booker; their mid-range games, how they score in a variety of ways and get to their spots off the dribble."
This summer, he is playing up on the Adidas 3SSB 17u circuit with the Upward Stars Southeast program. On3 caught up with Kyle Greene, Jr. recently to discuss which schools are prioritizing him early.
"I have taken unofficial visits to South Carolina, Georgia Tech, Georgia, and Tennessee," Greene said. "Georgia Tech and South Carolina have both offered. I want to try and get out to Texas A&M and Ole Miss this summer."
Greene talks recruitment
Ole Miss: "They are a hard-nosed team, very scrappy. Devonte Shuler went there a couple of years ago; he is a South Carolina kid. He came in and did what he had to do; I can see myself playing there."
South Carolina: "Well, I haven't heard from the new staff yet. On the visit, though, they're the hometown team. They really preached about staying home and building something like the women's program has. Seeing the women's team win the national championship made me think that is really possible there."
Georgia Tech: "It is a really nice school, right in the heart of Atlanta. They have a great program; bring them in and build them up to becoming NBA talent. They did that with Jose Alverado and Mike Devoe."
Texas A&M: "I watched them a lot in the NIT this year. They are a hard-nosed team; they play defense and like to get out in transition. With all their athleticism, I like the pace they play at."
"We hear pretty often from Butler and Stanford; they haven't offered yet, though," Greene, Jr said.
Greene's take
"I'm looking for the right fit, right coaches, right academic situation," Greene, Jr. said. "I want to go into a family feel, which makes me feel welcome and wanted. Location doesn't matter, but I want to go somewhere like home."
On3's take
Kyle Greene has good size and plays with an excellent pace. He is a big-framed point guard with good length and a high IQ; he sees the floor. The quick-twitch is a question, but he has a great balance in the paint, can take contact, and is a crafty finisher. Greene has a good-looking jump shot off the catch. He can get a little off-balance when shooting off movement, but that is an easy correction—a noted hard worker.