4-star 2024 RB Anthony Carrie names top 12 schools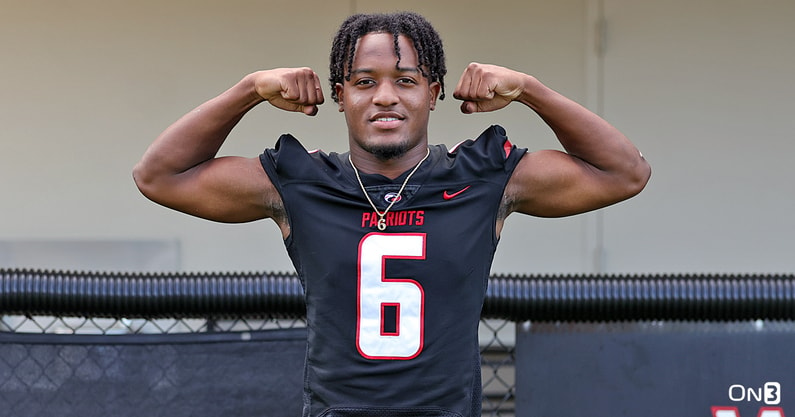 Tampa (Fla.) Carrollwood Day four-star 2024 running back Anthony Carrie has collected more than 40 offers, and he still has another full year of recruiting left to go.
But the No. 127 overall prospect in the On3 Consensus is ready to start narrowing things down and putting his attention on a select group of schools. Carrie is now looking at 12 schools, he tells On3: Alabama, Arkansas, Georgia, Oklahoma, Florida, Ole Miss, Miami, Michigan State, Michigan, South Carolina, Penn State and Notre Dame.
"The reason I chose these schools in my Top 12 is because these are the schools that are actively recruiting me," Carrie said. "These are schools that I could imagine myself at and a system that I could fit in. These are some of the schools that I feel like check off some of my key boxes such as good schematic fit, coaching staff I feel that are great men and mentors, schools that have great team culture that will push me toward greatness, and schools that have history of developing and sending guys to send to the next level."
Anthony Carrie has been busy as a recruiting visitor
Over the past year in his recruitment, Carrie has made more than a dozen campus visits, including hitting a few local schools multiple times. Florida has hosted him nearly a half dozens, while he estimates he's made four trips to Georgia, two to South Carolina and Michigan, and one to Michigan State. Between now and when he makes a decision, he plans to visit each school in his top 12 at least once.
"What is extremely important to me moving forward is which coaching staff shows the most consistent genuine love, who provides me with a great opportunity on and off the field, the production as far as winning and pushing guys to the next level consistently," Carrie said. "Culture of the school and the team and location are just some key factors that are a part of the equation."
He added that he talks to almost every school on the list on a weekly basis, but noted USC, Michigan and Ole Miss as programs doing a good job of recruiting him. He doesn't currently have any January visit plans but is looking to make a few spring trips before official visits open up for junior class prospects in April.