4-star cornerback Ja'Keem Jackson talks top six schools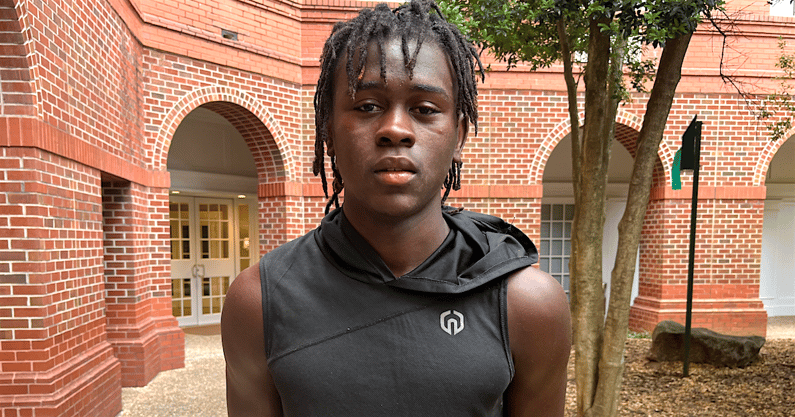 Kissimmee (Fla.) Osceola four-star cornerback Ja'Keem Jackson is inching closer to a decision.
The No. 245 prospect in the On3 Consensus is down to six schools and has locked in a commitment date for July 28. Among those six are: Alabama, Florida, Auburn, Kentucky, Penn State, and Tennessee. Each has hosted him for a campus visit, save for the Crimson Tide, though a trip to Tuscaloosa is potentially on the docket for July 25.
"Those six schools have shown love and I like the coaches at each school," he told On3. "There are good people at those schools and I have just bonded with coaches."
On the 28th, he'll be committing alongside teammates Derrick Leblanc and John Walker.
"I am getting closer to a decision," he said. It is about the communication and I want to make sure me and my parents are on the same page. It will be about relationships and communication between now and my commitment."
One of the biggest keys for Jackson, like most prospects, is his development on the field. He feels each of these six programs can give him that.
"I want to be developed by good coaches; I want to play for someone who can make me the best I can be on and off the field."
Ja'Keem Jackson breaks down each program
Florida: "They're the hometown team, and my parents are big Gator fans. I like Coach (Corey) Raymond a lot, and I really like their entire staff."
Auburn: "My relationships with Coach Etheridge and Coach Harsin are strong, so that makes Auburn a school I am high on. My cousin T'Sharvan Bell went there too, so he has told me good things about Auburn."
Kentucky: Kentucky was my second offer, I have to always keep looking at them, and they've been recruiting me hard. Them offering me early means something, and I like Coach Collins, too.
Tennessee: The people at Tennessee are great. I love Coach Heupel and Coach Martinez. He has recruited me hard and he has put guys into the NFL, so that stands out. They just have good people around the program.
Penn State: "I just like the people around Penn State. I liked my official visit up there and how coach Franklin was always involved. Coach Smith has developed a lot of corners too, so I like that.
Alabama: "I have a great relationship with Coach T-Rob (Travaris Robinson) and some of the other coaches. That is why Alabama is in the top six."