4-star RB Cedric Baxter is "so ready" to announce his commitment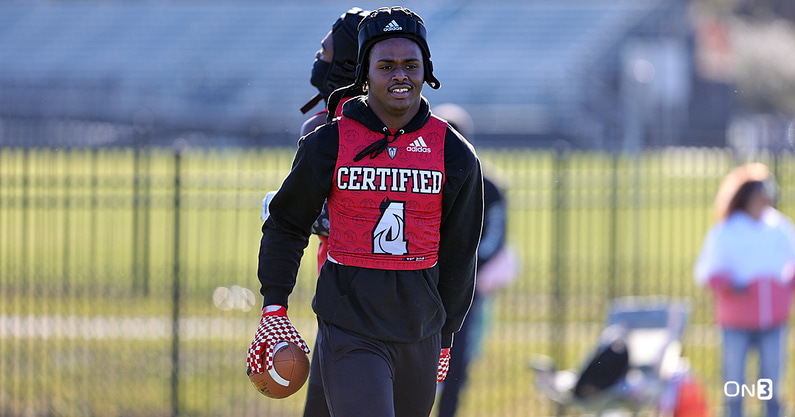 Orlando (Fla.) Edgewater four-star running back Cedric Baxter Jr. is revealing his college destination on the night of Aug. 10. He is deciding between Florida, Miami, Texas and Texas A&M, but has known his top school for the last few weeks. As Baxter Jr. put in, he is "so ready" to announce his commitment.
"Over the last three or four months, I have had three different schools on top of my list," Baxter Jr. told On3. "Since late June, early July though, it has been one school. I feel confident in this school and I am ready to announce it."
Baxter Jr. plans to have the hats of his finalists on the table at his high school for the commitment ceremony. For the 6-foot-1, 215 pound tailback, relationships and fit played an important role in finding the college program that was best for him. He added that the coaches and players at the school he is committing to "made it right for me."
There is a lot of anticipation surrounding the choice of Baxter Jr., who is one of the best running back recruits in the country. He is the No. 50 overall prospect and No. 4 running back in the 2023 On3 Consensus, a complete and equally weighted industry-generated average that utilizes all four major recruiting media companies. On3 rates him even higher as the No. 28 overall prospect and No. 1 running back in the 2023 On300.
Only two of Baxter Jr.'s finalists — Florida and Texas — have a running back prospect committed in the 2023 class.
"I talk about this [upcoming decision] every day, so I can't wait to tell everyone," Baxter Jr. said. "Everyone asks me where I am going and I am not telling them. The only people that know are my close family members, and that is mainly my parents. I am not even telling my brothers. I am making them wait to surprise them. It will be a big day next Wednesday when I get to let it out."
According to the On3 Recruiting Prediction Machine, Texas has a commanding lead to land Baxter Jr.'s commitment at 75.9%. He has visited the Longhorns twice, including on June 10 for an official visit.
Baxter Jr. said that official visits played a big role in helping him pick a top school. They allowed him to see the differences between his top four and meet people around each program, including coaches and players. In fact, his official visits ended up pushing "one school to the top."
"There is good about all four schools on my final list," Baxter Jr. said "There is no wrong decision. I believe I could thrive at any one of these schools. All are great fits for me, but I felt best about one in the end. It was tough, but I made the best decision for me in the end."