5-star PG Kylan Boswell cuts list to 8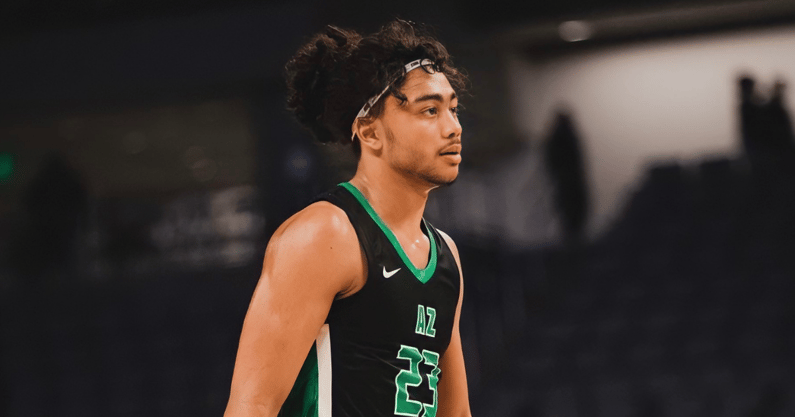 Five-star point guard Kylan Boswell tells On3 he's down to eight schools – Arizona, Illinois, Kansas, Michigan, Oregon, Texas Tech, UNLV, and USC.
The 6-2 junior out of AZ Compass Prep also received offers from UCLA, Texas, Auburn, Louisville, Florida, Stanford, Arizona State, Creighton, among others.
Boswell has yet to take an official visit but has taken a pair of unofficial trips to Illinois and Arizona.
Illinois
The Illinois Fighting Illini has an advantage in this recruitment. You see, Kylan Boswell is a Champaign native and lived there until he was 14 years old. To my knowledge, he hasn't publicly stated whether or not he grew up a fan of the program, but he's obviously watched a lot of Illinois basketball.
Illinois head coach Brad Underwood recently watched Boswell play at the City of Palms Classic in Florida and discussed their relationship and the program.
"Coach (Brad) Underwood is my guy," Boswell said. "I always text him and Coach (Geoff) Alexander. I definitely like their program a lot. They've done a great job in past years at building the program. I'm definitely going to take an official, I think in February. So I'll go check it out and see how they're running again. Other than that, it's home. So of course they're going to have a different level of engagement."
Arizona
A trip to see the Wildcats is Boswell's only other college visit and he gave his thoughts on their new head coach, Tommy Lloyd.
"I like their fast-paced offense," Boswell said. "Tommy (Lloyd) is kind of the mastermind behind the Gonzaga offense. They can score the basketball. Tommy is my guy. I really like Tommy a lot and the entire Arizona staff. I like the school a lot."
USC
Boswell lived in California his first two years of high school so it makes sense the Trojans made their way into the mix.
USC was actually Boswell's first high-major D1 offer.
USC: "I like Coach (Andy) Enfield a lot. I think he's a great coach. I like how USC communicates with me, how they talk to me like I'm one of the guys almost."
Boswell waiting on making a decision
Kylan Boswell says he's in no rush to make a college decision and says he would like to take all five of his official college visits before making a commitment. With that being said, what's he looking for in a school?
"I only need a great relationship with the head coach," Boswell said. "Like if me and the coach click, not even basketball-wise, just click as a friendship, that's all I need. And then of course, if my style of play fits how the coach is going to run the offense."
Future visits?
Boswell is looking to take an official trip to Illinois in February and has also hinted at also visiting the Michigan Wolverines. UNLV and Texas Tech are also possible visits.