ACC, Big Ten and Pac-12 formalize alliance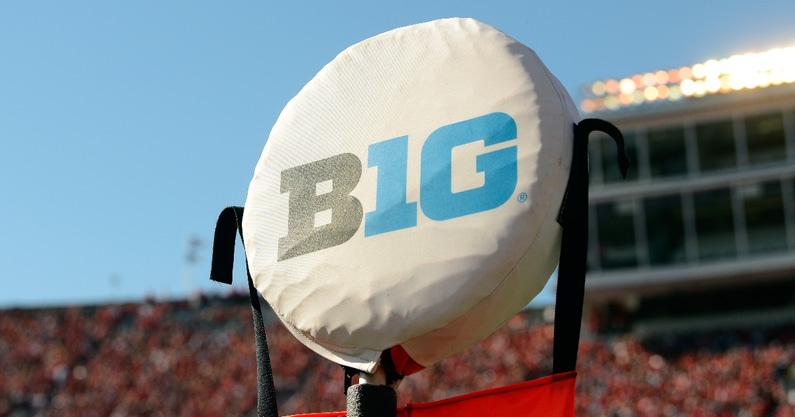 The alliance between the ACC, Big Ten and Pac-12 became official Tuesday afternoon in a joint press conference with commissioners Jim Phillips, Kevin Warren and George Kliavkoff, respectively. 
The conferences are aligned on issues of governance, including eligibility, academic reputation and the future of the NCAA, Name-Image-Likeness, social justice, and the college season and postseason. Twenty-seven of the 34 AAU schools are members of the ACC, Big Ten or Pac-12.
"The alliance includes a scheduling component for football and women's and men's basketball designed to create new inter-conference games, enhance opportunities for student-athletes, and optimize the college athletics experience for both student-athletes and fans across the country," the statement said.
"A working group comprised of athletic directors representing the three conferences will oversee the scheduling component of the alliance, including determining the criteria upon which scheduling decisions will be made," the statement added. "All three leagues and their respective institutions understand that scheduling decisions will be an evolutionary process given current scheduling commitments."
According to the release: "The three conferences remain competitors in every sense" but will collaborate and provide leadership on various challenges facing college athletics, including:
· Student-athlete mental and physical health, safety, wellness and support
· Strong academic experience and support 
· Diversity, equity and inclusion
· Social justice
· Gender equity
· Future structure of the NCAA
· Federal legislative efforts
· Postseason championships and future formats
The basketball component would involve early and midseason games between the conferences similar to the ACC/B1G Challenge. 
Expansion questions remain largely unanswered
All three commissioners gave relatively vague answers on the College Football Playoff. Kliavkoff and Warren expressed they are in favor of expansion, while Phillips said the ACC has not made a final decision.
Physical and mental health of student-athletes, academics, weather and network partners were all mentioned as considerations when discussing playoff expansion.
"Whenever a decision is made we need to make sure we have an inclusive voice," Warren said.
A notable item Warren spoke about is that existing scheduling agreements will remain in place.
"We promise each other we are not going to blow up any existing contracts," Warren expressed.
Because college football schedules are created far in advance, implementing any scheduling changes will be difficult in the coming decade.
Kliavkoff: Alliance is not about increased revenue opportunities
Kliavkoff emphasized the group was not focused on revenue when deciding to align.
"We did the alliance to protect the collegiate model, to work together on these important issues, and to create unique, new opportunities for our next generation of student-athletes and our fans and alumni who want to see these great games that we will be able to create," Kliavkoff said.