ACC Football: 2022 Preseason All-ACC teams, individual honors revealed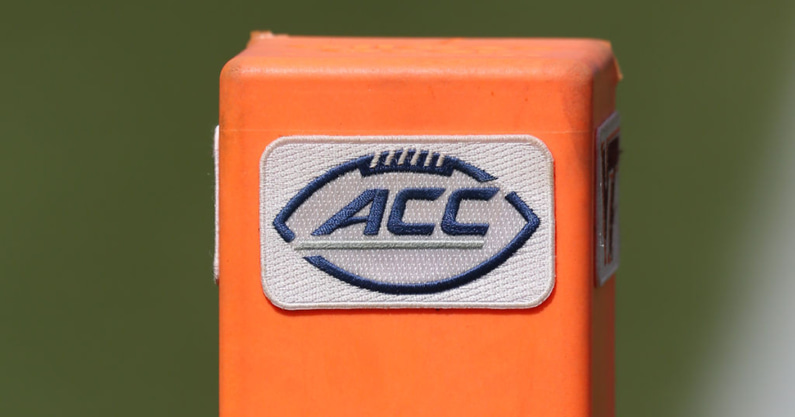 The ACC looks to be one of the most formidable conferences in the nation next season, and the talent level within it should excite everyone from die-hard to casual fans.
With anticipation heading towards the peak, the ACC revealed their Preseason All-ACC teams, as well as the pick for their preseason conference player of the year. Numerous options such as quarterbacks like Devin Leary of NC State, Sam Hartman of Wake Forest and Tyler Van Dyke of Miami have strong cases, but only one could have the honor bestowed upon them.
According to the ACC, Preseason honors were determined by a vote of 164 media members, including those who were credentialed for last week's ACC Football Kickoff in Charlotte, North Carolina.
Here's who voters chose as the cream of the crop of the ACC entering 2022, with the Clemson Tigers leading the way with six selections.
2022 Preseason All-ACC Football Team (Total votes in parenthesis)
QB Devin Leary, NC State (56)
RB Sean Tucker, Syracuse (125)
RB Will Shipley, Clemson (112)
WR Josh Downs, North Carolina (128)
WR A.T. Perry, Wake Forest (111)
WR Zay Flowers, Boston College (104)
TE Will Mallory, Miami (69)
AP Keytaon Thompson, Virginia (70)
OT Jordan McFadden, Clemson (127)
OT Zion Nelson, Miami (82)
OG Caleb Chandler, Louisville (104)
OG Christian Mahogany, Boston College (67)
C Grant Gibson, NC State (90)
DE Myles Murphy, Clemson (120)
DE Habakkuk Baldonado, Pitt (54)
DT Bryan Bresee, Clemson (116)
DT Calijah Kancey, Pitt (62)
LB Drake Thomas, NC State (92)
LB Trenton Simpson, Clemson (82)
LB Payton Wilson, NC State (60)
CB Kei'Trel Clark, Louisville (70)
CB Josh DeBerry, Boston College (65)
S Jammie Robinson, Florida State (93)
S Tanner Ingle, NC State (63)
PK B.T. Potter, Clemson (99)
P Lou Hedley, Miami (101)
SP Josh Downs, North Carolina (57)
ACC Preseason Player of the Year
1) Devin Leary, QB, NC State (40)
2) Sam Hartman, QB, Wake Forest (30)
3) Tyler Van Dyke, QB, Miami (21)
4-t) Bryan Breese, DT, Clemson (14)
4-t) Brennan Armstrong, QB, Virginia (14)
6-t) Malik Cunningham, QB, Louisville (12)
6-t) Josh Downs, WR, North Carolina (12)
8) Sean Tucker, RB, Syracuse (11)
9) Myles Murphy, DT, Clemson (5)
10) Trenton Simpson, LB, Clemson (3)
11) Jammie Robinson, S, Florida State (2)