After latest meeting, CFP expansion looking like all talk and no action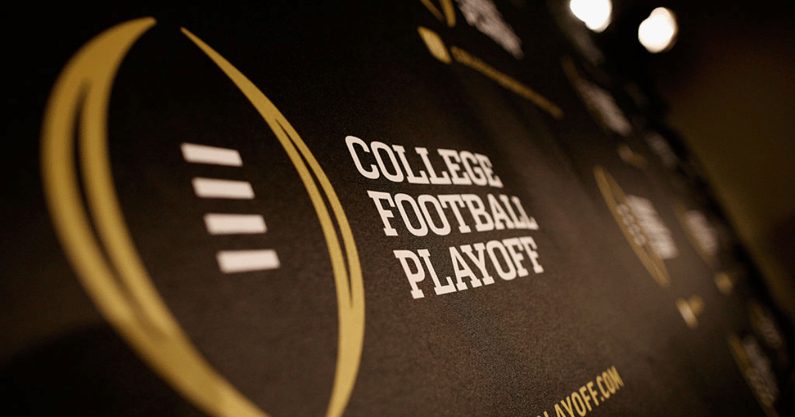 INDIANAPOLIS – After three days of meetings, the commissioners who run the College Football Playoff are no closer to agreeing on a format for expanding the four-team event than when they started. Big 12 commissioner Bob Bowlsby didn't hesitate to voice his frustration.
"Have you seen the movie 'Groundhog Day'?" Bowlsby said Monday afternoon.
Mississippi State president Dr. Mark E. Keenum, the chair of the College Football Playoff board of managers (11 university CEOs), said he remains "optimistic" and "hopeful." Playoff executive director Bill Hancock described the process in football terminology: "We're going into overtime."
But the Big 12 commissioner, speaking on his 70th birthday, sounded anything but happy. Bowlsby, a member of the subcommittee that recommended a 12-team CFP format over the summer, said the commissioners have yet to agree even that they will expand, much less on the finer points of revenue distribution, the criteria for automatic qualifiers and how to include the bowls.
"There's four or five things that don't seem to go away," Bowlsby said. "There are holdouts for four (teams), holdouts for eight, holdouts for 12.
"It's been a frustrating process."
Bowlsby pointed out that a decade ago, the commissioners of the Big Ten and the SEC, Jim Delany and the late Mike Slive, set aside their differences for the greater good.
"There's more parochiality than there needs to be," Bowlsby said.
Four years remain on the contract with ESPN for a four-team CFP, through the 2025 season. All the heated talk of an expanded Playoff as soon as 2024 is sounding more and more like talk.
"With every day that goes by, it's going to be harder and harder," Hancock said.
The commissioners will meet again soon and try again. Asked how long the stalemated meetings might continue, Bowlsby said, "God, I don't know."