Top 20 college football teams with the most current NFL talent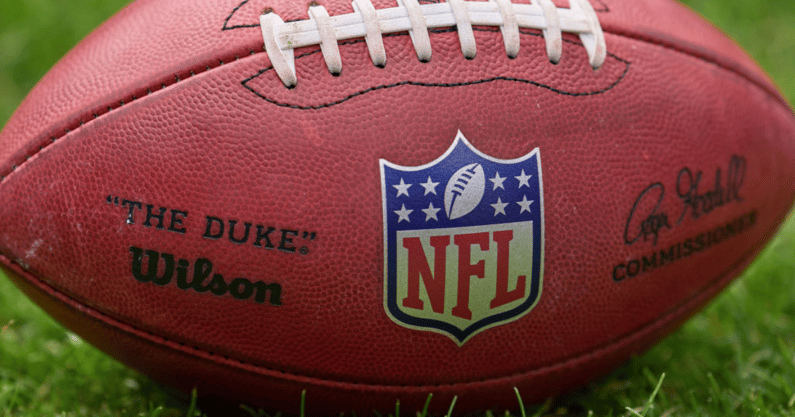 Following Week One of the NFL season, the league has released the number of players each college put on NFL rosters this season. Alabama is once again on top of the list, extending a streak that dates back to 2018. The Crimson Tide took over the NFL lead with 44 players, upping the number to 56 in 2019 and 53 in 2020.
This season, Alabama leads the way with 54 players in the NFL, four ahead of Ohio State in second place. Among the top 20 schools, six are in the SEC with Texas and Oklahoma ready to up the number to eight in a few years. The Big Ten has the second most schools on the list with five in the top 20.
Top 20 schools
Alabama (54)
Ohio State (50)
LSU (47)
Georgia (36)
Notre Dame (36)
Clemson (34)
Iowa (34)
Michigan (34)
Florida (32)
Penn State (31)
Miami (29)
Oklahoma (29)
Texas (29)
Washington (29)
Florida State (25)
Stanford (25)
Texas A&M (24)
Wisconsin (24)
USC (23)
UCLA (23)
Finding 'Position U'
In addition to naming the top overall talent producing schools, the NFL did a position breakdown. The list names the college with the most active players in the NFL at each position on rosters, temporarily crowning a champion in each 'Position U' debate.
Alabama again lead all schools in the position battle, claiming at least a piece of four separate groups. Iowa, LSU and Notre Dame each claim a piece of multiple position groups with an interesting stat on the special teams list.
Center – Missouri (4)
Notable names: Justin Britt, Connor McGovern, Mitch Morse
Guard – Michigan (6)
Notable names: Cesar Ruiz, Michael Onwenu, Graham Glasnow
Tackle – Florida, Iowa (5)
Notable names: Trent Brown, D.J. Humphries, Tristian Wirfs, Bryan Bulaga
Tight End – Iowa, Miami, Notre Dame, Penn State, Stanford (4)
Notable names: George Kittle, Jimmy Graham, Kyle Rudolph, Mike Gesicki, Austin Hooper
Quarterback – Missouri, North Dakota State, Oklahoma (3)
Notable names: Drew Lock, Carson Wentz, Kyler Murray
Running Back – Alabama (6)
Notable names: Derrick Henry, Najee Harris, Josh Jacobs
Wide Receiver – Alabama, Clemson, LSU (8)
Notable names: Julio Jones, Sammy Watkins, Odell Beckham Jr.
Defensive Tackle – Alabama (9)
Notable names: Quinnen Williams, Da'Ron Payne, Jonathan Allen
Defensive End – Michigan, Ohio State (6)
Notable names: Frank Clark, Chase Winovich, Chase Young, the Bosa brothers
Linebacker – Georgia, LSU, Notre Dame (8)
Notable names: Roquan Smith, Deion Jones, Jeremiah Owusu-Koramoah
Defensive Back – Alabama (12)
Notable names: Minkah Fitzpatrick, Marlon Humphrey, Patrick Surtain II
Punter – Many tied (1)
Perhaps the most interesting note on this list is that no two punters in the NFL attended the same school. There is no "Punter U"
Kicker – Florida State, Georgia Southern (2)
Notable names: Dustin Hopkins, Younghoe Koo