The On3 guide to Alston awards — education-related compensation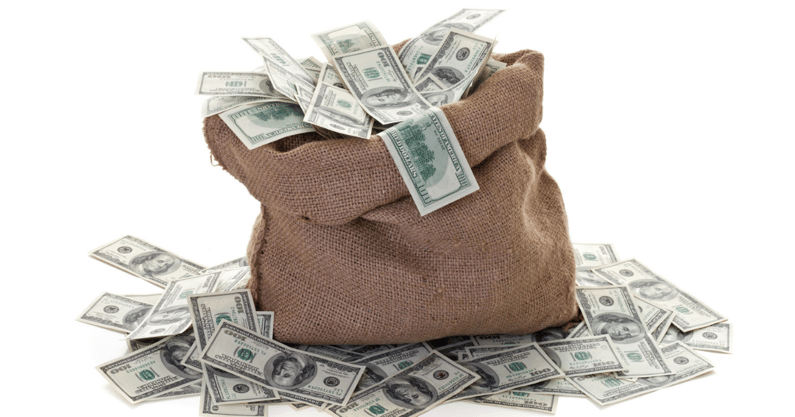 Recently, NCAA athletes began to earn two new forms of compensation. One source is from NIL opportunities involving an athlete's name, image and likeness. The other is through Alston awards, which are education-related, financial awards provided directly by universities that could total roughly $24,000 during a four-year college career.
Alston awards can provide athletes with up to $5,980 annually.
Alston awards don't receive the same media attention as NIL deals, but they could prove to be even more financially lucrative for a greater number of Division I athletes across all sports.
"I'd like to stress that the one thing that will help all athletes, more than NIL, is funding the Alston stipends ($5,980) this year," UCLA quarterback Chase Griffin, who was named the Male Athlete of the Year at the inaugural NIL Summit, previously told On3 in an email. "That is honestly more than most athletes are making on NIL."
The NIL technology company Opendorse found that among NIL deals completed or disclosed through its platform from July 1, 2021 through Aug. 31, 2022, Division I athletes earned an average of $3,063.
Here's everything you need to know about Alston awards, including the history of the federal court case that reached the U.S. Supreme Court and paved the way for the payments, as well as individual schools' policies and payment history.
The history of NCAA v. Alston
Shawne Alston is a former West Virginia running back who's the namesake plaintiff in NCAA v. Alston. Alston filed the lawsuit in 2014 in the U.S. District Court for the Northern District of California that challenged the NCAA's rules on education-related benefits for athletes, saying they violated antitrust law.
In addition to Alston, there were 27 other plaintiffs, including former California basketball player Justine Hartman. The Power 5 conferences were also named as defendants, in addition to the NCAA.
Judge Claudia Ann Wilken ruled in 2019 that the NCAA's rules violated antitrust law under the Sherman Act. The NCAA appealed to the U.S. Court of Appeals for the Ninth Circuit, where a panel upheld the ruling from the district court.
Alston awards were allowed beginning in August 2020 after the Division I Council adopted emergency legislation, following a court injunction.
The maximum allowable annual amount for Alston awards was calculated to be $5,980 because that's the most an individual athlete "could receive in an academic year in participation, championship or special achievement awards," according to the NCAA. Schools can also provide other education-related benefits, such as laptops.
The NCAA, as well as the American Athletic Conference, filed petitions to the Supreme Court of the United States to hear an appeal. Following oral arguments in March 2021, the Supreme Court provided a unanimous 9-0 opinion in June 2021 that affirmed the Ninth Circuit's ruling against the NCAA.
Here you can read the Supreme Court's opinion, delivered by Justice Neil Gorsuch, as well as Justice Brett Kavanaugh's scathing concurring opinion. Kavanaugh wrote, in part, "I add this concurring opinion to underscore that the NCAA's remaining compensation rules also raise serious questions under the antitrust laws."
The Alston awards policies currently in effect
Each institution can determine if, and how, it provides Alston awards. Decisions can also be made at the conference level, though.
An ESPN survey published in April 2022 found that less than two dozen FBS institutions had plans to provide Alston awards during the year. Nearly half of those schools are in the SEC.
Numerous schools have since announced their plans to offer the awards.
Below you can find an alphabetical list of Division I schools for whom On3 has obtained their Alston awards policy or payment history. This isn't a comprehensive list of every school that offers Alston awards. This list will be updated.
Illinois: All athletes, including walk-ons, are potentially eligible to receive Alston awards. However, Illinois' policy is unique in that it allows its head coaches and sport administrators to determine which athletes on the roster are eligible if a program's roster size is larger than its Alston awards allotment that's established by Director of Athletics Josh Whitman. To receive an award, athletes must earn the retention and eligibility points from the calculation of their program's Academic Progress Rate (APR). Read more here.
Iowa: Scholarship athletes' awards are tied to their scholarship equivalency status, such that full-scholarship athletes can receive up to $2,990 annually. The school's policy allows athletes, including walk-ons who compete for at least three seasons, to earn up to $2,990 per year in deferred payments that are contingent upon graduation. Read more here.
Missouri: Athletes can earn $1,200, $2,000 or $2,990 per semester.
Ole Miss: The university spent roughly $2.3 million on Alston awards during the 2021-22 school year.
Oregon: More than 97% of Oregon athletes earned Alston awards during the 2021-22 school year, including 71% who earned the maximum annual amount of $5,980. To receive an award, athletes must be an active member of their team's roster at the beginning of a term and in good academic and student conduct standing at the end of the term. Read more here.
UConn: Starting in the 2022-23 academic year, the BIG EAST is mandating the availability of Alston awards for men's and women's basketball players. Twenty-seven of UConn's 28 men's and women's basketball players during the 2021-22 season earned the maximum allowable amount of $2,990 in the fall semester. Athletes simply must remain eligible from one semester to the next to receive the awards. Read more here.
San Jose State: Athletes can receive $50 per event for attending up to four Beyond Sparta or community service events per semester. Teams can establish additional awards up to the maximum allowable amount of $5,980 per year. Read more here.
Wisconsin: All athletes, including walk-ons, are eligible for Alston awards. However, for undergraduate students, the university withholds up to $5,000 of the maximum allowable annual amount of $5,980 until an athlete receives his or her degree. Undergraduate athletes can earn up to $25,000 upon graduation. Read more here.
This story will be updated when new information becomes available.