Andy Katz releases 16-20 in returning college basketball players rankings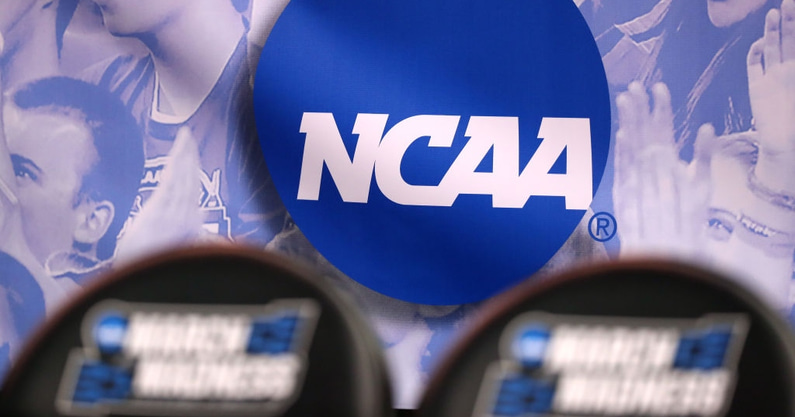 While college basketball is still in the one-and-done era, players are beginning to stay within their programs for multiple years. With the transfer portal being a huge asset, they have multiple avenues after their true freshman seasons. As a result, a ton of top players are returning to make for a more competitive season throughout.
College basketball analyst Andy Kantz is counting down his top players coming back for the 2022-2023 season, with No. 16-20 being revealed on Tuesday. All five come from a Power Six conference and will have hopes of winning a national championship in Houston.
Andy Katz No. 16-20 returning players in college basketball
16. Terrence Shannon Jr., Illinois – Coming via Texas Tech, a lot of programs were going after Shannon in the transfer portal. He will work with head coach Brad Underwood as the Fighting Illini look to finally break through. Shannon has averaged 11 points per game over his three-year career and shot 35% from behind the three-point line.
17. Tyrese Hunter, Texas – Per the On3 transfer portal rankings, Hunter was the No. 11 player available in the cycle and landed with Chris Beard and Texas. The Longhorns are used to having a loaded backcourt and with Hunter coming in, the tradition will continue. Hunter was the Big 12 Rookie of the Year last season with Iowa State and will run it back with Texas this season.
18. Kevin McCullar, Kansas – The second Texas Tech transfer on the list, McCullar decided to stay in the Big 12 to continue his college basketball career. McCullar averaged double figures in scoring for the second consecutive year and nearly broke the top 10 in assists per game. Kansas needs to reload after their national championship and landing McCullar was a huge step.
19. Colin Castleton, Florida – Castleton is the only big man in this portion of the list and has already been named to an All-SEC team twice. Beginning his career at Michigan, Castleton has a new head coach in Todd Golden after working with Mike White. Ten different double-doubles from last year will bring a sense of hope to Gainesville from Castleton.
20. Tyger Campbell, UCLA – A true point guard, Campbell has now made two deep NCAA Tournament runs with UCLA. However, he has not been able to lift a trophy yet and will return to finish the job. A threat to get to the hoop and provide his teammates with scoring opportunities, Campbell is as talented as anyone in the country.