AP Top 25 Poll sees major movement after wild week of college basketball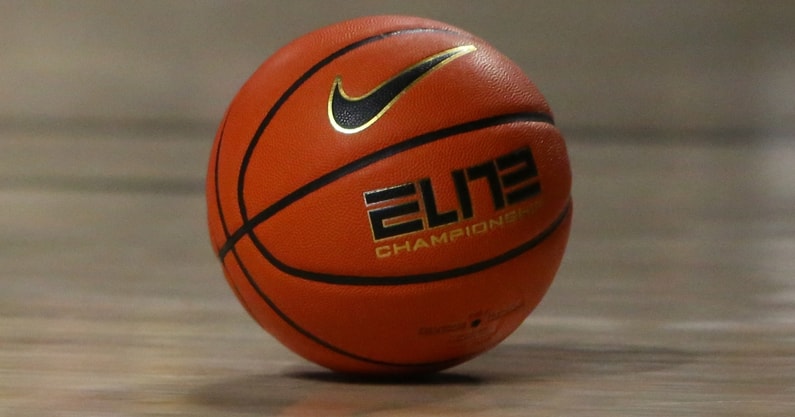 Once again, a wild week across the country has resulted in some major movement inside the latest AP Top 25 college basketball poll. 14 AP-ranked teams picked up at least one loss on the week, including many that were ranked towards the top.
You didn't have to look very far to find the upsets, as six of the top ten teams this week picked up at least one loss. No. 1 Houston lost on Sunday against Temple, opening the door for another top-ranked team. No. 2 Kansas played two Big 12 games on the week, and the Jayhawks didn't pick up a win in either of them. They lost against No. 13 Kansas State and No. 14 TCU.
No. 5 UCLA lost a Pac-12 game against No. 11 Arizona, while No. 6 Gonzaga lost a game to unranked Loyola Marymount. No. 7 Texas then lost against No. 12 Iowa State, and No. 8 Xavier fell against DePaul.
The four teams ranked in the top ten to escape the week unscathed were No. 3 Purdue, No. 4 Alabama, No. 9 Tennessee and No. 10 Virginia.
While Iowa State and TCU both picked up impressive victories against top ten Big 12 opponents, they each also fell victim to the loaded conference gauntlet. Iowa State fell against Oklahoma State, while TCU also lost against West Virginia.
After all of the action, a brand new AP Top 25 Poll has arrived and it looks drastically different than it did a week ago.
Updated AP Top 25 Poll
Purdue (19-1) (39 first-place votes)
Alabama (17-2) (23)
Houston (18-2)
Tennessee (16-3)
Kansas State (17-2)
Arizona (17-3)
Virginia (15-3)
UCLA (17-3)
Kansas (16-3)
Texas (16-3)
TCU (15-4)
Iowa State (14-4)
Xavier (16-4)
Gonzaga (17-4)
Auburn (16-3)
Marquette (16-5)
Baylor (14-5)
College of Charleston (21-1)
UConn (16-5)
Miami (15-4)
Florida Atlantic (19-1)
Saint Mary's (18-4)
Providence (15-5)
Clemson (16-4)
New Mexico (18-2)
Two new teams joined the rankings this week, as Saint Mary's (No. 22) and New Mexico (No. 25) entered the top 25. They take the places of Rutgers (previously No. 23) and Arkansas (previously No. 25).
Duke was on the cusp of re-joining the top 25 this week, finishing just outside with 102 total voting points. Other teams to receive votes were Indiana (61), San Diego State (57), Rutgers (31), Kent State (24), North Carolina (12), Michigan State (10), Creighton (9), Illinois (9), Arkansas (9), Missouri (8), Wisconsin (6), NC State (4), Kentucky (3), VCU (2), Boise State (2), Memphis (1), Wake Forest (1), Oral Roberts (1).