Artificial intelligence-powered cameras a boon for coverage of high school sports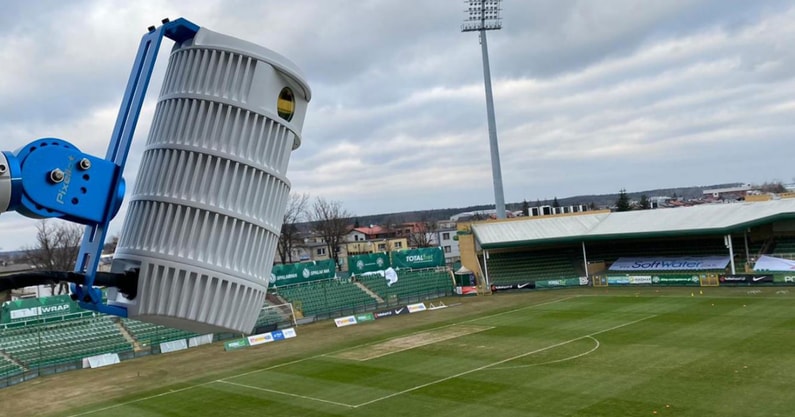 There will be plenty of ways for fans to watch next Monday night's College Football Playoff national championship game between No. 1 ranked Alabama and No. 3 Georgia. ESPN announced Thursday its MegaCast plan for the big game, which will provide multiple broadcasts from various viewpoints all across the network.
When Alabama and Georgia kickoff at 8 p.m. ET on Monday from Lucas Oil Stadium in Indianapolis, ESPN will have plenty of ways for fans to watch. While the main telecast will take place on ESPN, there will be film room broadcast with Texas A&M head coach Jimbo Fisher on ESPN2. Along with those two channels, ESPNU will feature the game's command center, and ESPNews will have the AT&T 5G Skycast.
In addition to the ESPN, ESPN2, ESPNU and ESPNews presentations of the national championship, ESPN Deportes will offer a Spanish broadcast, the SEC Network will have the Georgia and Alabama hometown radio broadcasts and ESPN Radio will air the national radio broadcast. The ESPN App will also feature more ways to watch.
ESPN's main telecast will feature college football analysts Chris Fowler and Kirk Herbstreit on the call, while reporters Holly Rowe and Molly McGrath will be working from the sidelines. Sean McDonough and Todd Blackledge will be on the ESPN Radio national broadcast.
Kirby Smart shares what will be key for Georgia in Alabama rematch
Heading into the second meeting of the season between the Bulldogs and Alabama in the College Football Playoff national championship, Georgia head coach Kirby Smart was asked how he and his team are approaching the big rematch with the Crimson Tide.
"When you're playing a rematch game, I think a lot can go into it in terms of you've got to be careful because you've got things and games in your breakdown that might change this game in terms of we didn't have the SEC championship game, obviously, in our breakdown, then the playoff game," Smart said. "And what tendencies changed, what matchups we're looking for, who is in, who is out.
"There's a lot of things that go into it. But at the end of the day, you're really not as worried about what they're doing; you're worried about what you're doing – and how well you can do that is the most important part."