Ayanna Patterson signs with Klutch Sports Group for NIL representation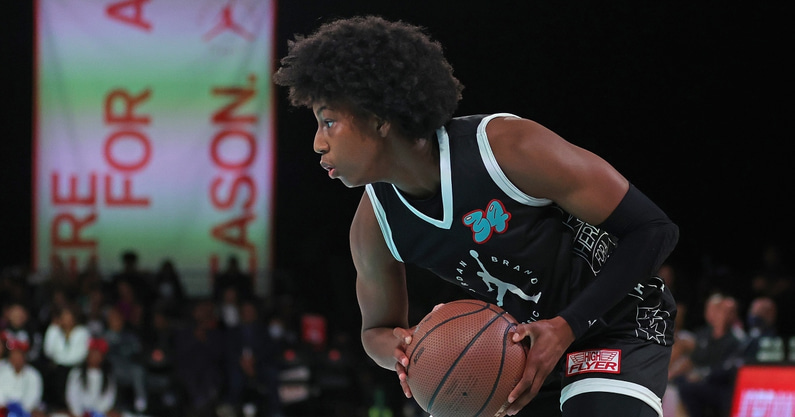 Ayanna Patterson, one of the top-ranked women's basketball prospects in the class of 2022, signed with Klutch Sports Group on to represent her in future NIL opportunities. Klutch Sports Group tweeted an announcement of the partnership Wednesday.
A native of Fort Wayne, Indiana, Patterson is a UConn women's basketball signee, who will join the team for the 2022-23 season. It's expected the 6-foot-3 star will make an immediate impact.
Ayanna Patterson is also expected to be a valuable student-athlete in terms how she can profit off the court in NIL. Not only is she a standout talent, she can dunk which will only her grab people's attention.
Klutch Sports Group is a sports agency founded in 2012 by agent Rich Paul and NBA superstar LeBron James. Before becoming an agent, Paul was close with James and had experience at Creative Artists Agency.
UConn women's basketball and NIL
UConn women's basketball is the biggest brand in its sport. The Huskies' long-lived success and line of dominant icons in the game have become iconic. And with athletes now allowed to cash in, plenty of marketable players are thriving in the NIL era.
Azzi Fudd, a star on the team, has a deal that allowed her to design Steph Curry's shoes for an NBA Finals game. That came from a prior relationship with Curry's SC30 brand. Fudd also has deals with brands Chipotle and BioSteel.
Paige Bueckers, who has been described as the most marketable college basketball player, announced a deal with Crocs this week. She was also the first student-athlete to ever sign with Gatorade.
There is an expectation that Ayanna Patterson will have the same kind of success in NIL. This deal with Klutch Sports Group is the first step in that direction.