Ball State freshman transfer Payton Sparks has plenty of early suitors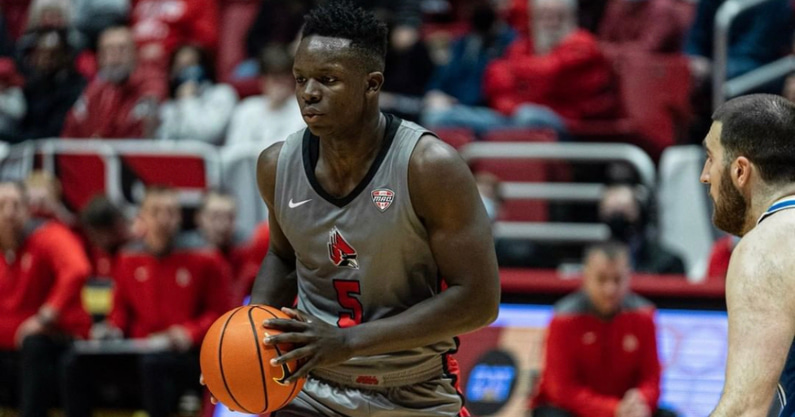 Ball State freshman center Payton Sparks announced on Wednesday that he would be transferring from the program, following the departure of men's basketball head coach James Whitford.
"I would like to thank Ball State University, Coach (James) Whitford, Coach (Ben) Botts and the entire coaching staff for the opportunity to play here at Ball State," Sparks said in a Twitter post. "My first year here was unforgettable for me and I loved every minute of it.
"Now, not knowing who the new coach will be, I feel it is best for me to test the waters and enter the transfer portal. I am not closing the door at Ball State, I am just trying to figure out what is best for my future."
The 6-foot-9 freshman big man led his team in scoring (13.5), and rebounds (8.5 rebounds), completing 53.3% of his shot attempts this past season for the Cardinals. He was named Mid-American Conference (MAC) freshman of the year and selected to the All-MAC third team.
Sparks provided a list of schools to On3 that have reached out to the now available big man:
Texas Tech, West Virginia, Illinois, Ole Miss, Indiana, Loyola-Chicago, Cincinnati, Oklahoma, Iowa State, Wichita State, Buffalo, Jacksonville, Central Michigan, Miami (OH), Liberty, Cornell, Hofstra, College of Charleston.
This story will be updated.