Bethune-Cookman interim president issues letter on Ed Reed situation, student protests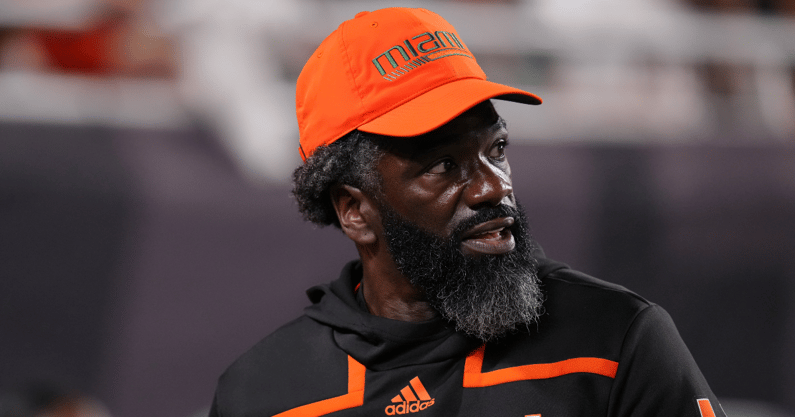 With tensions rising in the Bethune-Cookman student body following the near-hiring of Ed Reed as the school's football coach, interim president Lawrence Drake is speaking out. Students protested on campus Monday about the decision not to hire Reed, as well as poor living conditions at the university, prompting Drake to post a letter to the school's website.
The president commended students for their "orderly" conduct during the protests and revealed that he plans to meet with students leaders over the next few days for further discussion.
"While social media and media outlets have seized on not continuing negotiations with NFL Hall of Fame player Ed Reed, many of our students chose to use this moment to voice their concerns," Drake said in the letter. "This administration takes no issue with this. In the coming days, I will meet with student leaders to ensure that we continue to address many of the students' concerns and answer their questions as honestly as possible.
"To close the chapter on Mr. Reed, he was a tremendous player. Still, as we continued to observe him, we felt that his behavior was not aligned with the traditions of our founder Dr. Mary McLeod Bethune and the university."
Drake added that in moving on from Ed Reed, Bethune-Cookman hopes to make a new hire for football coach within the next 10 days.
It was reported on Dec. 27 that Bethune-Cookman had reached an agreement with Ed Reed to become its next head football coach. However, he wasn't formally announced while the two sides worked on his contract.
Despite this, Reed still arrived on campus to begin taking on the responsibilities of head coach. That led to an NSFW rant from Ed Reed on Instagram Live as he explained that he and the football team were tasked with cleaning up trash around campus. He also claimed that his office had not been cleaned before he arrived.
Reed later apologized for the rant, but the damage had already been done. Less than a week following the rant, it was announced that he would no longer be the head coach at Bethune-Cookman.
Still, Reed's comments seemed to resonate with the student body, many of whom also claim to be fed up with the living conditions on campus. Students at the protest shared pictures of broken doors and mold growing in dorm rooms.
Drake also addressed these concerns in his letter, saying the university is working to create a healthier living environment for students. However, he also cited financial concerns as something that is slowing the process.
"Over the last year, Bethune-Cookman University has begun a complete assessment of all its facilities for fitness, renovation and teardown, as well as the construction of new facilities to enhance our campus," he wrote. "…Simultaneously, we have begun to prioritize necessity and cost, as financial resources are limited. For some building and facilities, in light of two unprecedented weather events, Hurricane Ian and Hurricane Nicole, and enrollment growth, we have begun renovation and construction immediately.
"As with any process, facility age, building conditions, time to remedy, weather impact and expense are paramount. To ensure we are thorough, this phase will likely not be complete until late summer or just before the (fiscal year) 23-24 school year."