Big 12 announces kickoff times for Week 13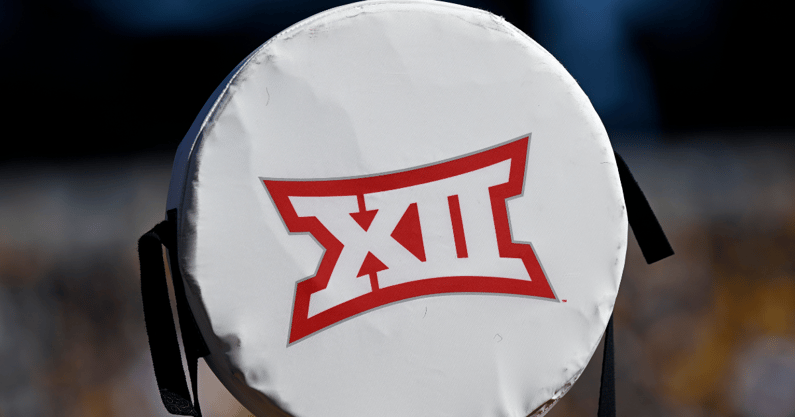 The Big 12 has now announced official kick times and TV networks for the final slate of the regular season on November 25th and 26th. And on this final week of the year, all 10 Big 12 teams play a conference foe, which will likely decide the other participant in the Big 12 title game alongside TCU. An action-packed final week of games for a conference that's featured a ton of drama throughout the year.
So check out when every Big 12 team will kick off and where you can watch them on Thanksgiving weekend, with Baylor and Texas getting the weekend started with a Friday morning kick off.
Big 12 matchups for Week 13
Friday, Nov. 25
Baylor at Texas | 11 a.m. CT on ABC or ESPN
Saturday, Nov. 26
West Virginia at Oklahoma State | 11 a.m. CT on ESPN2
Iowa State at TCU | 3 p.m. CT on FOX or FS1
Oklahoma at Texas Tech | 6:30 p.m. CT on FS1
Kansas at Kansas State | 7 p.m. CT on FOX
A lot of teams and conferences opt to go with a rivalry week for the final one. Where maybe most teams in the conference play an out-of-league rival or the conference just pits all its best rivalries at the end of the schedule. For instance, take the SEC. Almost every team in the league plays a rivalry matchup in the final week, whether that's in-conference or out.
Obviously, the Iron Bowl is the big one, but the Egg Bowl as well, is another in-conference rivalry. Then, schools like Kentucky and South Carolina face local out-of-league rivals. Instead, the Big 12 just has everyone in the conference playing each other — and really, none of the matchups are huge rivalries.
Kansas-Kansas State is the obvious one. But otherwise, all of the other big rivalries are out of the way in the conference. Instead, it's just your run-of-the-mill conference slate. But this time around, these games will not only decide the Big 12, but could also play a huge part in the College Football Playoff race with TCU sitting smack in the middle of contention.
Lots of fun left in the last two weeks of regular season play. And that final weekend should be a doozy in terms of drama.