Big 12 expansion doesn't add significant value but does keep league viable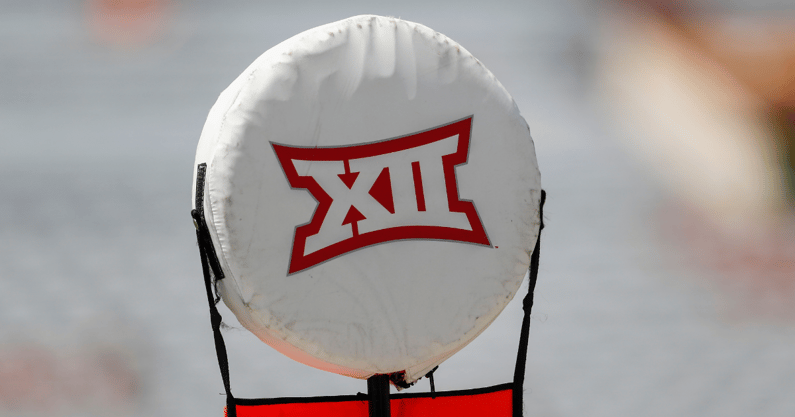 In the coming days, if you hear those affiliated with the Big 12 try to peddle the argument that this round of expansion adds substantial value to the league, don't buy it.
Adding BYU, Cincinnati, Houston and UCF does two things: preserves Power 5 autonomy and acquires more live inventory.
It's worth repeating: There is no replacing Texas and Oklahoma; they are two of the biggest brands in college sports and perennially attracted the overwhelming majority of eyeballs to the Big 12. This move — the league's Board of Directors voted Friday morning to extend membership invitations to the four schools — won't add significant value to a new media rights package in the coming years. 
What it does add is stability. What it does is quiet the murmurs about the Big 12 dissolving and college sports becoming a landscape of the Power 4. The Big 12 will live on, an outcome that was anything but guaranteed just a few weeks ago. 
Maintaining Power 5 status affords the Big 12 a seat at the legislative table. It also will enable the league to still receive the large slice of College Football Playoff revenue designated for Power 5 leagues. That has amounted to $66 million annually per Power 5 conference; conversely, the Group of Five conferences have shared $92 million annually. The exact distribution model, much less the actual playoff model, in the years to come has yet to be finalized.
One prominent TV source said: "I'd rather have those four teams than not, OK? It's content. It's live sports. If you went to Cincinnati, you're watching that game, right? You don't care which conference you're in. You're watching that game. Is it as big as Oklahoma? No. But is it a solid replacement? It's better than not having it, right, because we need games. You need volume. You need inventory."
That's no slight to the four additions. All are potential finishers in the top half of the league once Oklahoma and Texas depart by 2025, if not sooner. Any of the four is capable of winning the future iteration of what will be a 12-team league.
From a media rights standpoint, Big 12 commissioner Bob Bowlsby has said to expect a 50 percent drop in its rights deal; that would mean lowering the annual TV revenue per school from $27 million to $14 million (still a lot more than any of the quartet get now). The additions might help blunt that figure from plummeting that low, but there still will be a drop-off.
Its media rights deal with Fox and ESPN, a pact that pays the league some $200 million annually, expires in 2025. In the wake of his cease-and-desist letter, Bowlsby may have work to do to soothe the relationships with ESPN if that network is going to be a competitive bidder in those negotiations. 
More slices out of a smaller pie?
The revenue pie is not expected to grow substantially, yet the pie will need to be sliced up in more ways (12) as shares are distributed annually to members. With that in mind, another high-profile industry source disagreed with the league expanding right now.
"If you have more inventory, even if you're getting less for it, you've got more to sell," the source said. "One piece of logic would be — and I don't see it — that somebody comes in, a new (media rights) player comes in, and maybe gives them a little more than what they're expecting. But it's not going to move the needle.
"I'm surprised that they're doing it right now. They say they've got a couple of years to show the market that these schools are viable and Big 12 numbers are still up and blah, blah, blah. But by the same token, you can also show the market the other way. So there's a little risk-reward there."
In terms of media market size, Houston ranks eighth nationally, with Orlando 17th, Salt Lake City 30th (BYU is in Provo, which is part of the Salt Lake TV market) and Cincinnati 36th. As of the fourth quarter of 2020, Yexas has 9.7 million TV households in the state; Utah had 763,000, Florida 6.6 million and Ohio 3.7 million.
But Houston, Cincinnati and UCF aren't anything close to the biggest game in town in their respective markets, much less their states. In Florida, high-profile Florida and Florida State have strong fan bases throughout the state. In Ohio, the only college football team of consequence hails from Columbus. And Houston's exploits often get lost amid incessant news surrounding Texas and Texas A&M, the bevy of pro teams and even some high school football teams (Katy, etc.) in that sprawling market.
The industry source would have preferred that the Big 12 also added Memphis because of its market and because Memphis, Cincinnati and West Virginia could comprise a travel trio. 
While all expansion moves are driven by football, a case could be made that the league's future basketball inventory is stronger than its football inventory. Houston has a long basketball tradition and is fresh off a Final Four run. BYU also has a long tradition and has been one of the few legitimate challengers in recent years to Gonzaga's dominance in the West Coast Conference. And Cincinnati, the alma mater of legendary Oscar Robertson, solidified and bolstered its brand during Bob Huggins' long tenure and still resonates strongly throughout southwestern Ohio.
The league for now will move forward with these four additions. But it may not be done expanding. Texas Tech athletic director Kirby Hocutt has signaled that more expansion may be possible.
For the Big 12, this wasn't about adding substantial value. There are only so many brand names in college football and none were available. But the Big 12 will walk away from this round of expansion having secured more relatively attractive football inventory and, above all else, maintaining its Power 5 autonomy status. 
The Big 12 will live on. Given the state of the league just a few weeks ago, that in and of itself is a victory.