Big 12 Conference announces debut of conference-wide Pro Day beginning in 2024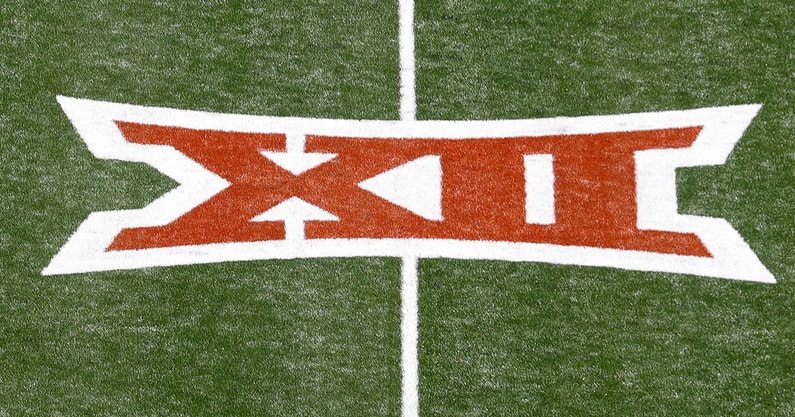 This time of year, programs will be hosting Pro Day to showcase the best talent they have to offer. NFL scouts, coaches, and general managers will fly in gather more info on potential draft picks. Usually occurring after the NFL Combine, some players opt to only work out on their respective campuses.
A new approach is coming to Pro Days, beginning in 2024. The Big 12 and the NFL announced a conference-wide event, taking place at The Star in Frisco. This event will eliminate Pro Day on individual campuses and instead bring all 12 teams into one central location.
Normal Pro Day activities will take place. Players will have the opportunity to work out and show off their football skills. However, it can become a good networking event for all of those in attendance.
"The first-of-its-kind Big 12 Pro Day will provide our student-athletes an opportunity to showcase their talent and skill as they turn their NFL dreams into reality," Big 12 Commissioner Brett Yormark said in a statement. "Through this partnership with the NFL, Big 12 student-athletes will receive national media exposure across NFL Network and NFL Media platforms. We are thrilled to partner with the NFL to host this Pro Day, and we look forward to creating a special experience for our student-athletes."
Where the NFL comes into play is the broadcasting right. The event will be shown on the NFL Network, exactly where the Combine is shown. Every program will not be on the national stage, ranging from reigning Big 12 champions Kansas State to newly added member UCF.
"The Big 12 unified approach will provide world-class maximum exposure, mentorship, and development opportunities for potential future prospects pulling on the vast resources of these Big 12 institutions," said Troy Vincent, Sr., NFL Executive Vice President of Football Operations. "From state of the art medical and talent evaluations to maximized media exposure and classroom professional development, these future leaders will experience a dignified, respectful and comprehensive assessment."