Big Ten announces disciplinary action for Michigan, Michigan State following tunnel fight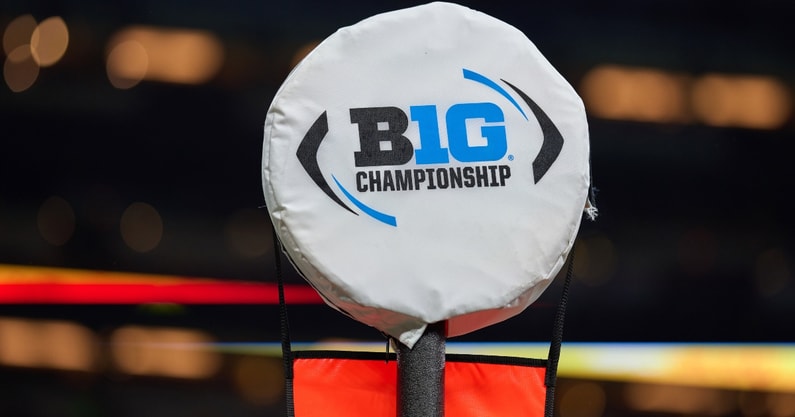 The Big Ten Conference announced disciplinary action for both Michigan State and Michigan following a fight in the tunnel during the rivalry game on Oct. 29. Although Michigan State took the brunt of the punishment from the conference, Michigan also received a public reprimand for failing to adequately secure the tunnel in Ann Arbor.
The Spartans must pay a $100,000 fine and, on top of suspensions already completed, MSU cornerback Khary Crump will have to miss the first eight games of the 2023 season.
Seven other Spartans players served suspensions to end the 2022 regular season and a staff member "sufficiently addressed" their unsportsmanlike conduct.
CLICK HERE to subscribe for FREE to the On3 YouTube channel
"The conference determined that during the postgame, seven Michigan State University football student-athletes participated in the hitting, kicking or using of their helmet to strike University of Michigan student-athletes," the Big Ten statement reads.
"One additional Michigan State University student-athlete was involved in the incident, but it is inconclusive as to whether he actively participated in the physical altercation."
"The conference has concluded that the University of Michigan did not meet the standards of the Big Ten Conference Football Game Management Manual policy," the statement continues. "The policy requires the conference member institution game host to provide adequate protection for personnel of both home and visiting teams when entering and leaving playing arenas.
"Members of both teams did not represent the level of sportsmanship that is expected from the Big Ten Conference and its member institutions."
Kevin Warren issues statement on disciplinary actions
"The Big Ten Conference has a standard of excellence both academically and athletically that has been built over 127 years," stated Big Ten Conference Commissioner Kevin Warren. "Our standards require that our student-athletes, coaches and staff members represent the conference, and their member institutions, with the highest level of decorum and sportsmanship. We are taking disciplinary action and will continue to work with our member institutions to strengthen their gameday procedures and ensure our honored traditions."