Big Ten Power Rankings updated after Week 4 of college football
J.D.'s CFP Rankings After Week 4
On3 has updated their Big Ten Power Rankings following some tremendous action during Week 4 of the college football season.
The big three in the Big Ten remained unbeaten, as the Michigan Wolverines, Penn State Nittany Lions and Ohio State Buckeyes emerged victorious. Additionally, the Maryland Terrapins also can lay claim to having no losses on their record, as their 4-0 on the season, as well.
The contenders are beginning to separate themselves from the pack, and Big Ten conference play is shedding light on the best of the best. There's some fun to be had in Week 5, but ahead of all that, here's where On3 has each squad at the moment, following their performances from last weekend.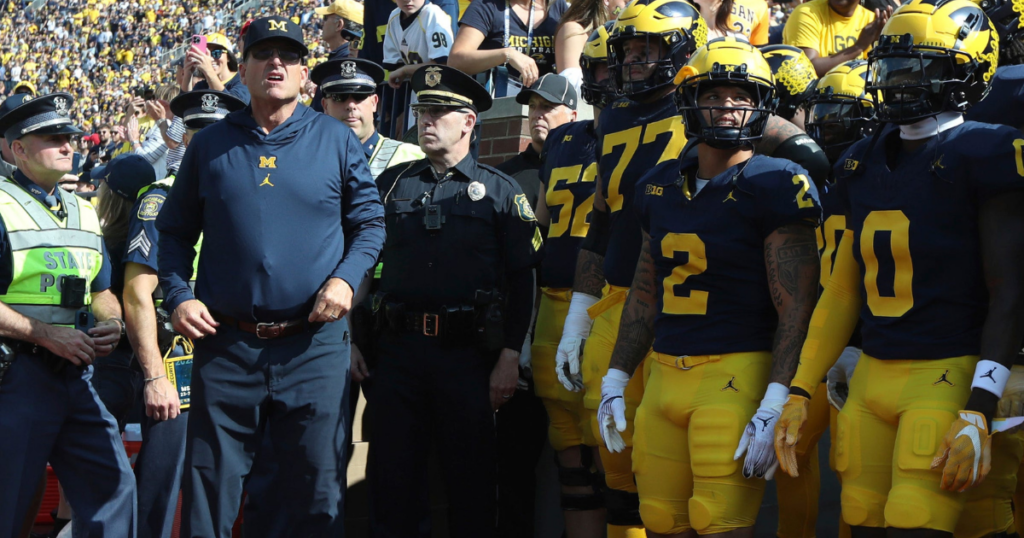 Jim Harbaugh returned to the sidelines for the Wolverines, and Michigan handled their business against Rutgers on Saturday. The end result was a 31-7 victory in Ann Arbor for Harbaugh's bunch, and Michigan is now 4-0 on the season.
JJ McCarthy did what was asked of him, to the tune of passing for 214 yards and a touchdown. A fascinating showdown against Matt Rhule and Nebraska is on the docket for Week 5, but Michigan is more than a two-touchdown entering Lincoln.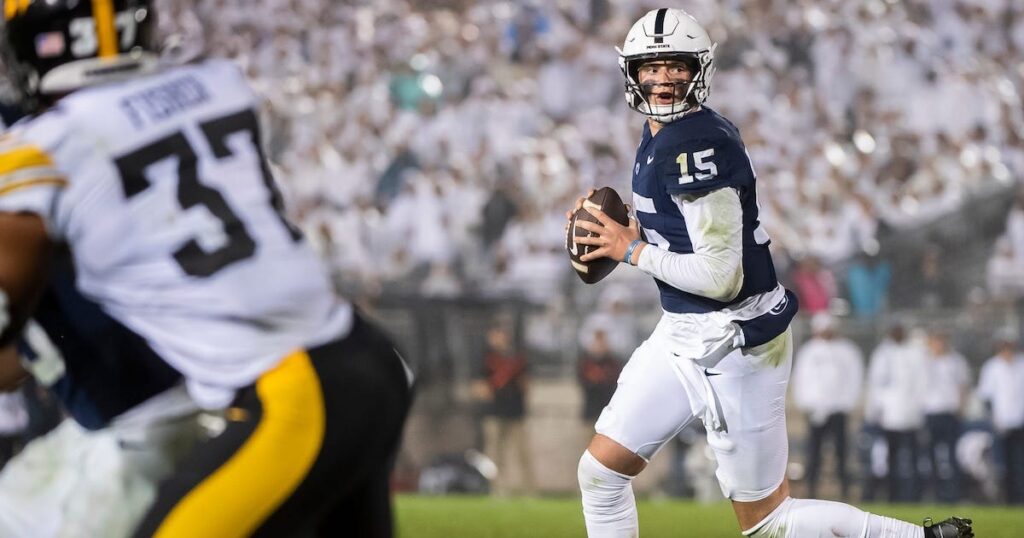 One of college football's beautiful scenes returned on Saturday, as Penn State hosted Iowa in their annual white-out game. The Nittany Lions took care of business and then some, sending the Hawkeyes packing with a 31-0 loss on their resume.
Drew Allar didn't allow the elements to change his game, as he passed for four touchdowns. Next up for Penn State is Northwestern and then Massachusetts, but a matchup with the Ohio State Buckeyes to follow is looming large.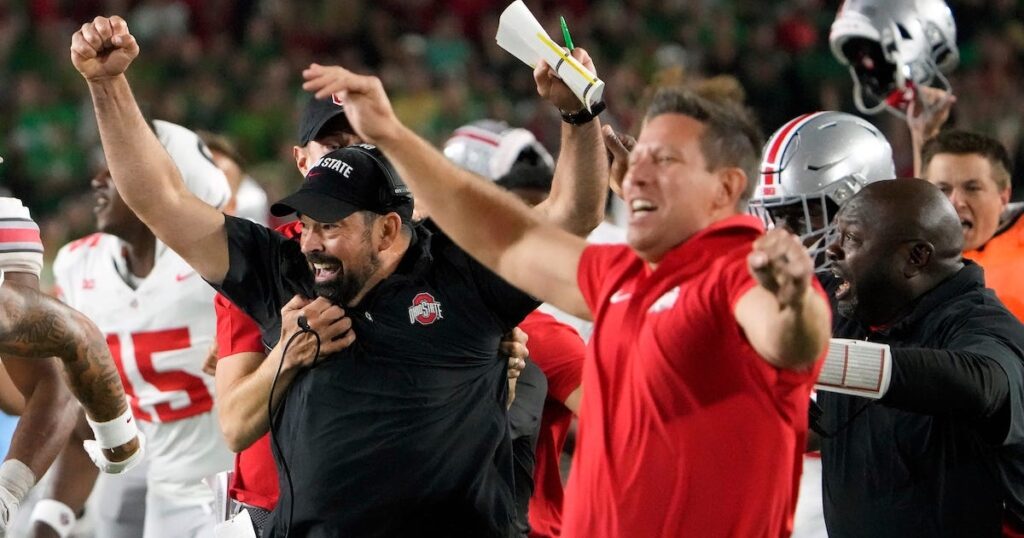 Speaking of the Buckeyes, the game of the weekend featured Ohio State traveling to Notre Dame, where the showdown lived up to expectations and then some. Ryan Day and company escaped with a 17-14 victory over the Fighting Irish, as Chip Trayanum punched it in with one second left for the game-winning touchdown.
The Buckeyes have been inconsistent, but they're undefeated regardless. They'll have a much needed bye week in Week 5, before returning to face off against a potent Maryland offense in Week 6.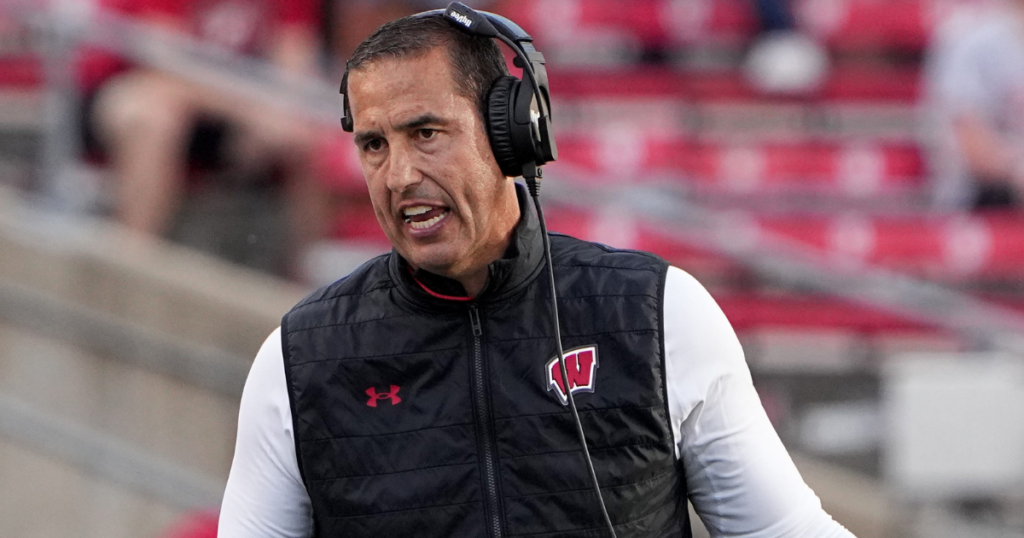 Luke Fickell and the Badgers watched Saturday's games with glee, as Wisconsin took care of Purdue off Friday night. It was another impressive performance for the program, as the Badgers ruined the Boilermakers' night with a 38-17 victory.
Running back Braelon Allen was the star, rushing for 116 yards and two touchdowns. The Badgers enter their bye week at 3-1, and feeling good about where they stand moving forward.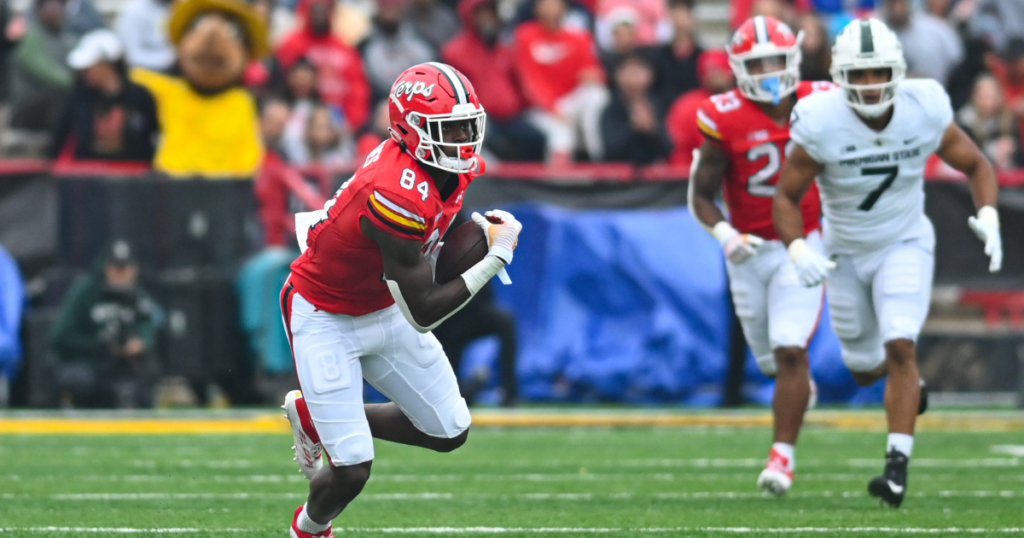 Maryland defeated Michigan State by a score of 31-9 on Saturday, and the game was never really in doubt for the Terrapins. They raced out to a 21-0 lead in the first half, and held on to remain undefeated in 2023.
They'll have a prime opportunity to remain that way, as Maryland welcomes Indiana to town in Week 5. People are beginning to take the Terrapins more serious, and it shows with their massive movement in the On3 Big Ten Power Rankings.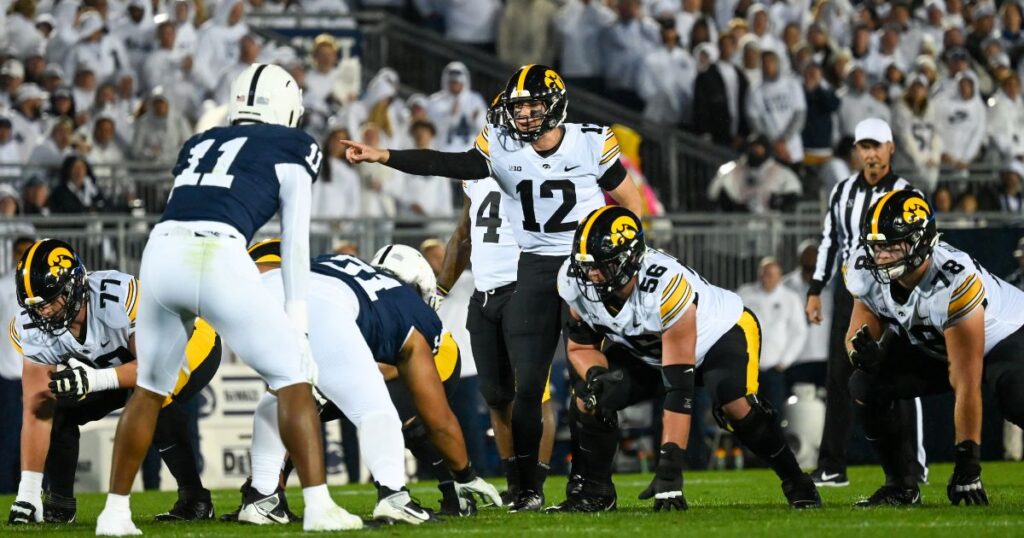 Everything that could've went wrong did for Iowa against Penn State. Their new-look offense was nowhere to be seen, and the Hawkeyes were raced off the field in Happy Valley.
After not scoring a point in Week 4, Michigan State will come to town in Week 5 for Iowa. The Spartans have been allowing points at an unreal clip, so perhaps this'll be what the Hawkeyes need to get their season back on the rails.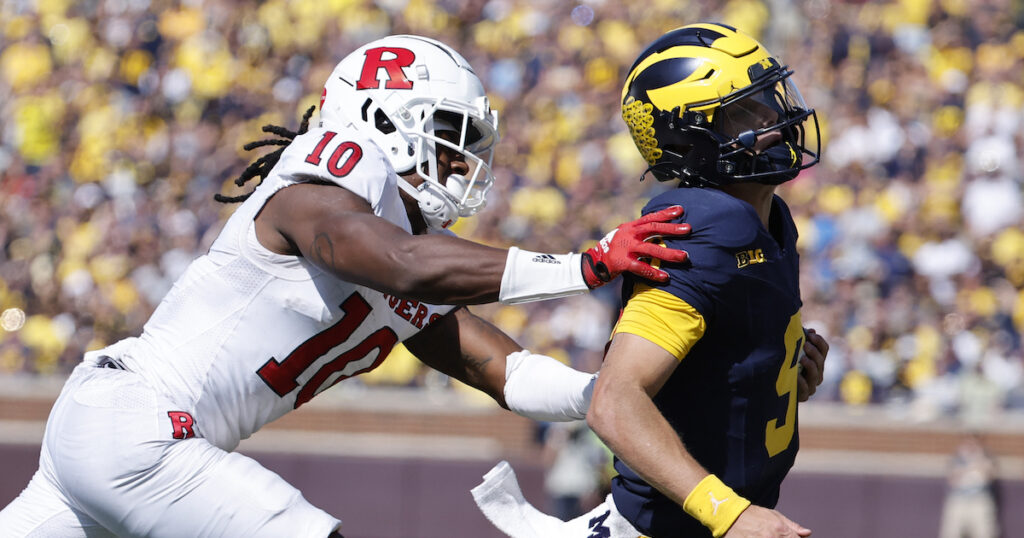 Rutgers entered Ann Arbor undefeated, and left with their first loss of the season. Nobody except Pat McAfee expected a Scarlet Knights' victory on Saturday, but now it's up to Greg Schiano's squad not to squander a prime opportunity for their best season in awhile.
The Scarlet Knights have a myriad of winnable games coming up, starting with Wagner this weekend. Before an onslaught of top competition, Rutgers must pad their stats and get to a bowl game.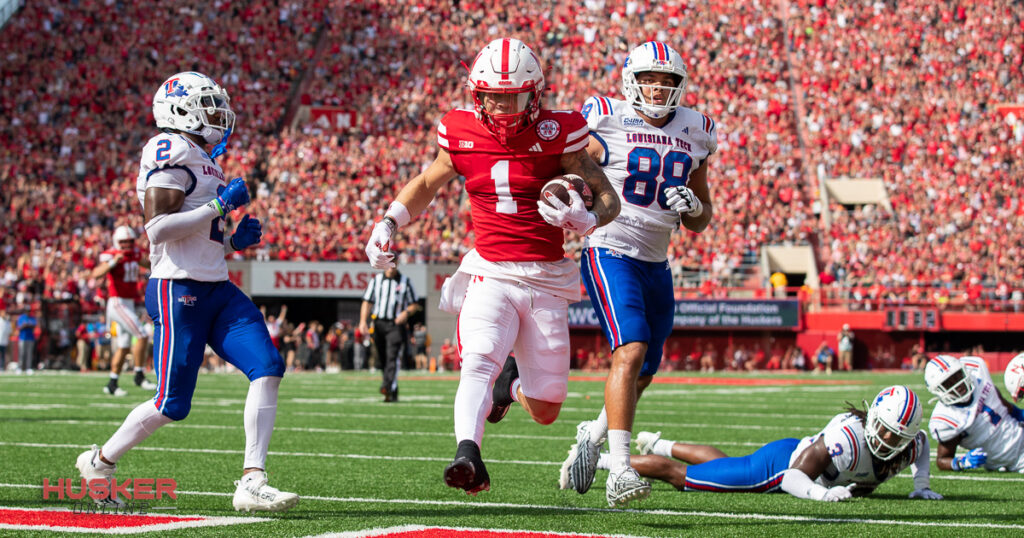 Matt Rhule has steadied the ship after a rocky start, earning Nebraska their second straight win by virtue of their performance against Louisiana State. Quarterback Heinrich Haarberg did it all, throwing and rushing for one touchdown each.
An aforementioned tough showdown with Michigan is up next, but that's the last ranked opponent on the Cornhuskers' schedule. By the end of the season, Nebraska could climb much further than previously anticipated.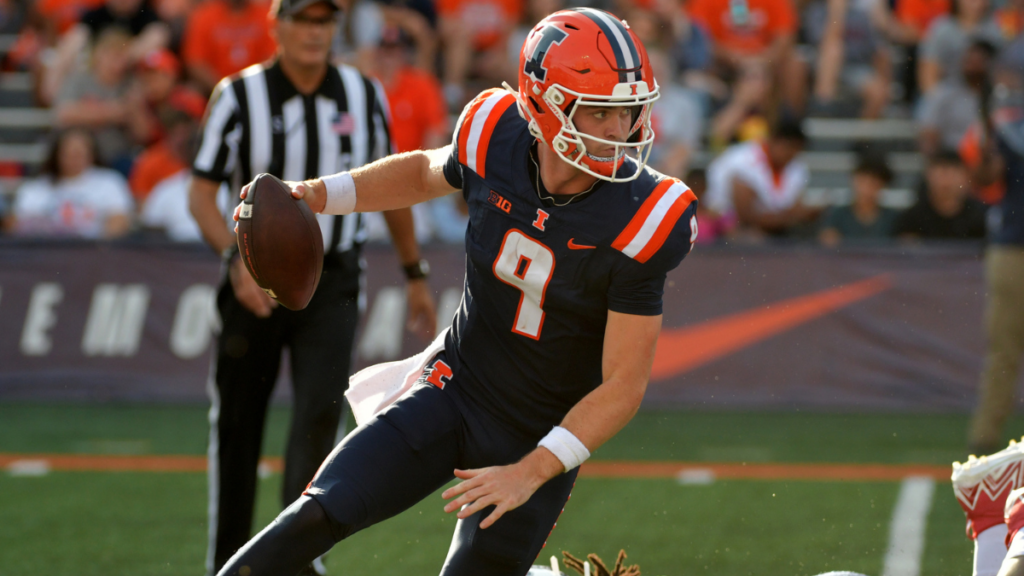 After a drubbing at the hands of Penn State, Illinois was victorious in Week 4, advancing to 2-2 with a win over FAU on Saturday. Quarterback Luke Altmyer bounced back in a nice way, passing for 303 yards and a touchdown in the Fighting Illini's win.
Next on the docket is Purdue, who's struggling much more than originally thought. The Fighting Illini still have a shot in the Big Ten West, and will be looking to make a nice run over the next couple of weeks.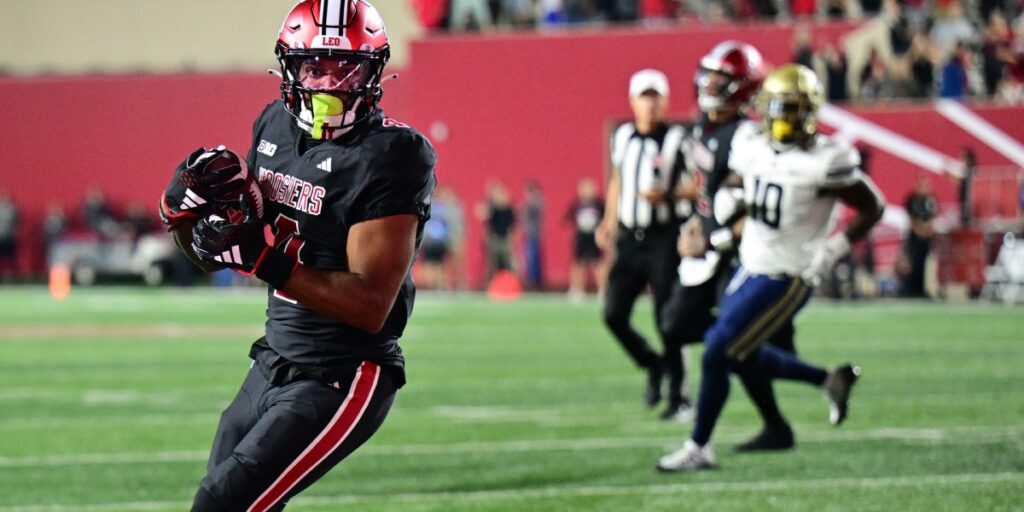 It took overtime, but Indiana avoided a disastrous loss to Akron on Saturday. The Hoosiers defeated the Zips in the fourth overtime late at night over the weekend, advancing to 2-2 on the young season.
A Tayven Jackson pass to DeQuece Carter was the difference, and Indiana will now turn their attention to Maryland. They'll have to play much better to defeat the Terrapins, but perhaps their overtime win will be the kick in the butt they've needed.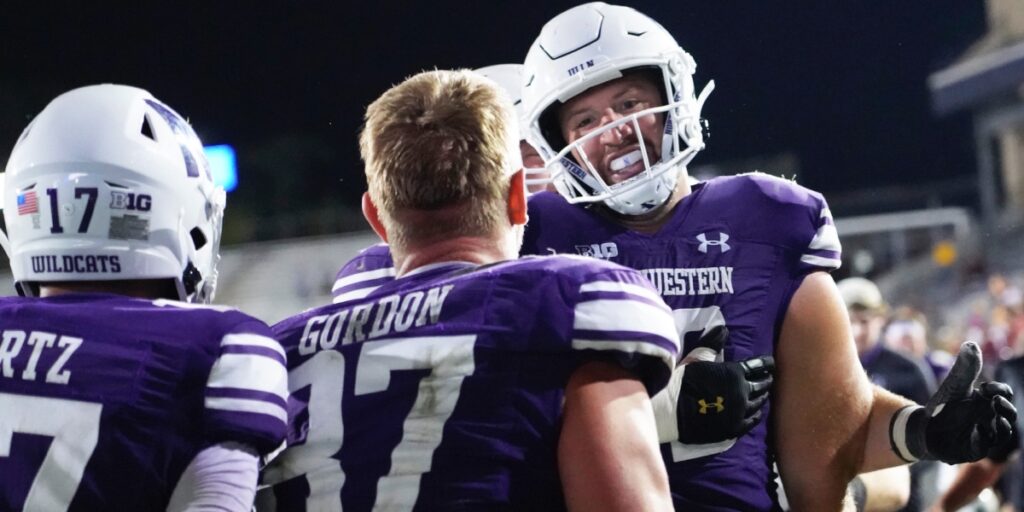 In perhaps the most shocking result of the weekend in the Big Ten, Northwestern defeated Minnesota in overtime by three. Quarterback Ben Bryant was fantastic, passing for 396 yards and four touchdowns in the showdown.
The Wildcats are now even on the season, but will welcome Penn State to town this weekend. They'll have some winnable games afterwards, but this weekend's mission is to keep it from getting embarrassing against the Nittany Lions.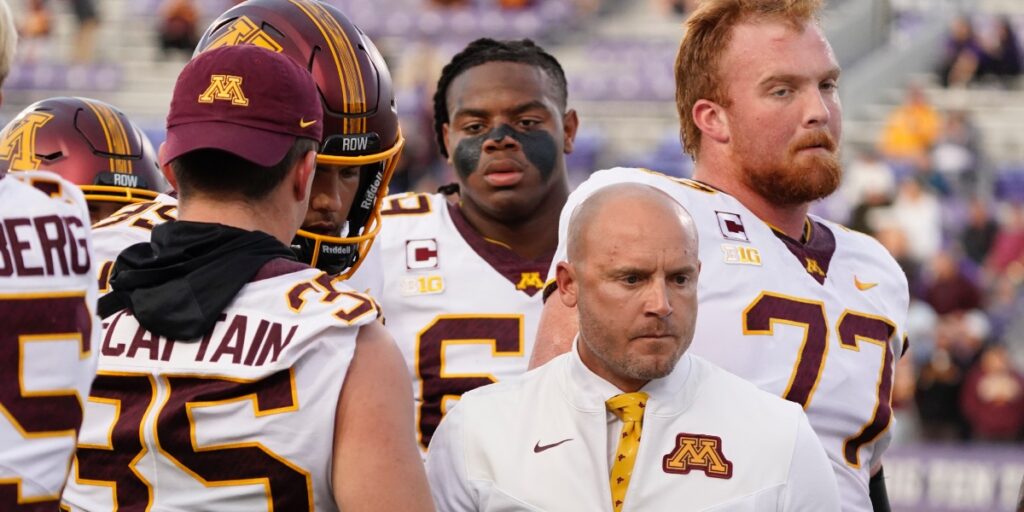 In what could go down as the worst loss for Minnesota since PJ Fleck came to town, the Golden Gophers fell to the aforementioned Northwestern Wildcats. The loss dropped them six spots in the On3 Big Ten Power Rankings, and rightfully so.
If not for a miraculous win over Nebraska in Week 1, we could be singing a very different tune about Minnesota and Fleck. They'll welcome Louisiana to town in Week 5, hoping to get back on track against the Ragin' Cajuns.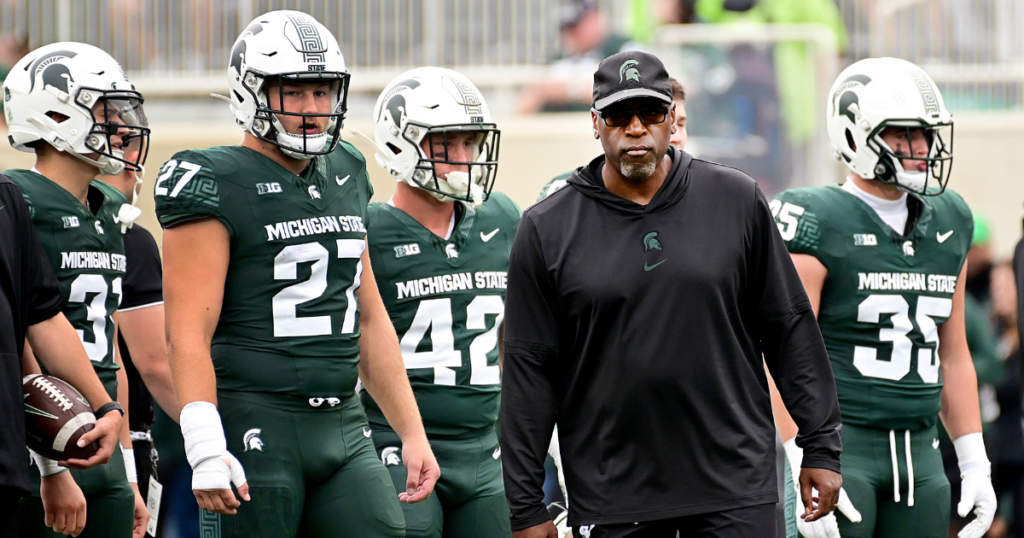 Well, the wheels are beginning to fall off for the Spartans. After firing Mel Tucker with cause, Michigan State couldn't get their minds right on Saturday, and were boat-raced at home by Maryland.
Some tough games are on the docket for Michigan State, and they'll have to play much, much better to look competitive. Quarterback Noah Kim hasn't looked right in recent games, but he's far from their biggest problem.
It's been an ugly, ugly start to 2023 for Purdue. Sans for barely escaped with a win against Virginia Tech, nothing has gone right for the Boilermakers since the beginning of the season.
They've dropped all the way to the bottom of the rankings at 1-3, following a rough loss to Wisconsin. Purdue will welcome Illinois to town on Saturday, hoping for a bounce-back win, but things could get ugly if they don't get it.
As you can see, there was plenty of movement within the Big Ten in Week 4, and we're just getting into conference play. A myriad of fascinating storylines are worth following moving forward, as the best of the best continue to revel themselves.
On3's Steve Samra contributed to this article.