Bookmaker reveals lofty view of Ohio State in Las Vegas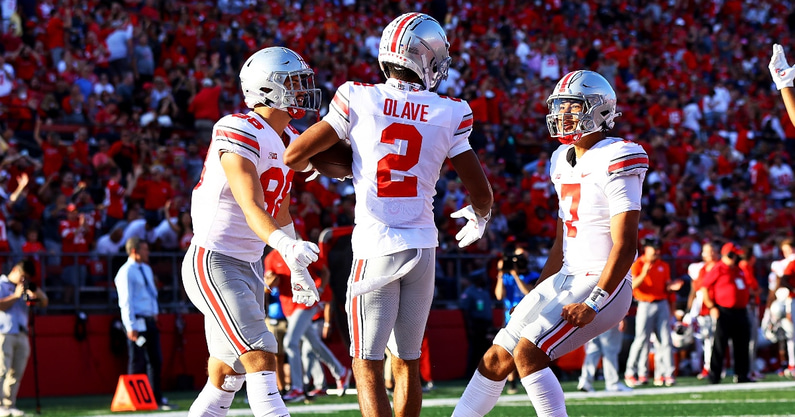 Ohio State may not be one of the three remaining undefeated teams in the Big Ten, but they may still be the favorite to take home the conference title when all is said and done. 
Per Josh Pate of Late Kick, a bookmaker in Las Vegas informed him Ohio State would be at least an 8-point favorite over any Big Ten competition at this point. Iowa, Michigan and Michigan State all remain undefeated. 
Ohio State is still undefeated in the Big Ten, as their only loss on the season is to Oregon. Since the loss and struggling for much of a contest against Tulsa the following week, The Buckeyes have been completely dominant. Ohio State outscored their last three opponents – Akron, Rutgers and Maryland – 177-37. While Rutgers and Maryland are not top teams, they are seemingly better than they have been in recent years. 
Ohio State currently boasts the top offense in the country yardage wise, posting 562.7 yards per game. They have the third-best scoring offense in the nation as well, scoring 48.5 points per contest. Receivers Chris Olave and Garrett Wilson have a combined 13 touchdown catches, tied for the most among wideout duos in college football. True freshman running back TreVeyon Henderson is gaining a mind-boggling 8.7 yards per carry.
While the Ohio State defense has some flaws, it is clear the offense is a force to be reckoned with.
Big Ten round robin is coming
Over the next several weeks, the Big Ten East, which includes Michigan, Michigan State, Ohio State and Penn State, will play what is essentially a round robin schedule. Each team will have three opportunities to play three teams currently ranked in the Top 10. 
The first huge day for the conference is Oct. 30, when the Buckeyes host Penn State and Michigan travels to East Lansing.
Iowa has zero remaining teams on their schedule, although they do have to travel to Wisconsin and Nebraska, neither of which are easy locations to win a football game. 
Depending on how the remainder of the regular season plays out, and with struggles in the Pac-12, ACC and Big 12, the Big Ten could potentially get two teams into the playoff. But before then, three of the Top-10 teams have to face the Buckeyes, and a fourth may have the challenge as well. 
Ohio State is off this weekend before heading to Bloomington for a night game against Indiana on Oct. 23.