Report: Bret Bielema to coach for Illinois against Michigan after mother's passing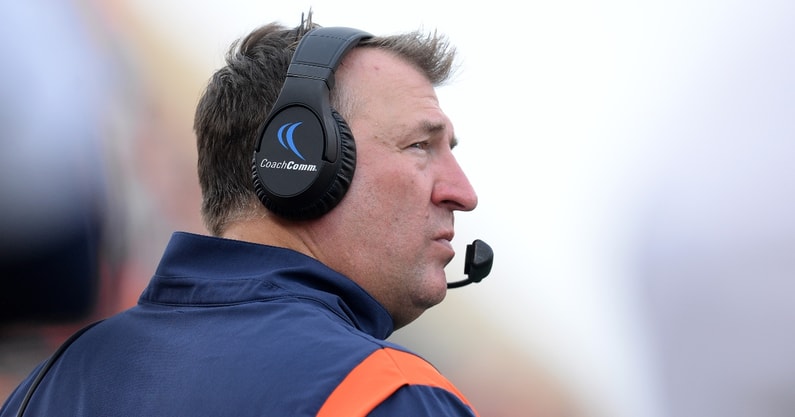 Thursday, Illinois coach Bret Bielema's mother passed away, which — understandably — put his status for Saturday's game against Michigan into question. He's made his decision as to whether or not he'll coach, though.
Bielema made the trip to Ann Arbor for the game and will work the sidelines against the No. 3-ranked Wolverines, a team spokesperson told the Champaign News-Gazette. Kickoff comes two days after Bielema's mother, Marilyn, passed away, Illinois Athletics announced Thursday.
"Coach Bielema is going through a difficult personal matter," the program said in a statement. "Early this morning he received a call that his mother had passed. Please be respectful of his family's privacy at this time."
CLICK HERE to subscribe for FREE to the On3 YouTube channel
Bielema is in his second year as the head coach at Illinois and has turned the Fighting Illini around in a big way. They're currently in the middle of a jam-packed Big Ten West race, taking a 7-3 overall record and a 4-3 conference record into Saturday's game at The Big House.
A big reason for Illinois' success this year is running back Chase Brown, who leads the nation in rushing yards. Brown has 1,442 rushing yards to his name to go with seven touchdowns, but he's been dealing with a leg injury. However, Bielema said earlier this week he's "trending in the right direction" and should continue to be a key part of the offensive attack against a staunch Wolverines defense.
Illinois is one of four teams tied for first place in the Big Ten West with 4-3 records. Iowa, Purdue and Minnesota are the other three teams vying for a spot in the conference championship, which could make for an interesting final two games of the regular season.
The Fighting Illini will kick off against Michigan Saturday at noon ET.