Bruce Feldman reveals what college football head coaches are worried about most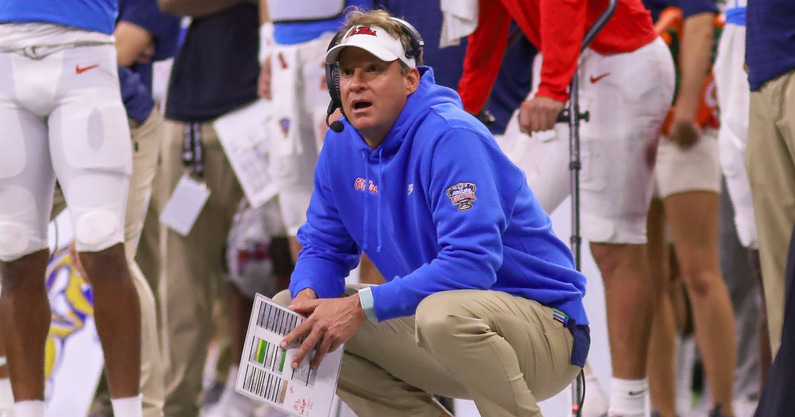 The NCAA Transfer Portal has significantly changed college sports – there's no question about it. If a player wants to leave a school for any reason, they can simply enter their name into the portal and take their talents elsewhere. It's as simple as that.
Because of the simplicity, there have been thousands of players – mostly from college football – entering their name into the portal over the past couple of months, and there's plenty more to come as players are entering each and every day.
With the portal being a revolving door, many college football head coaches are having a difficult time managing their rosters. Who is returning? Who is leaving? Who do we need out of the portal? How many spots do we have for incoming freshmen? Those are all questions that college coaches are currently asking because of the landscape of the portal.
Bruce Feldman of The Athletic joined The Paul Finebaum Show and went in-depth on the NCAA Transfer Portal and how it has changed the jobs of head coaches in college football.
"The biggest thing that has guys really there is the portal," Feldman said. "We have a lot of attention on NIL and I think people are adapting to it and it is unwieldy and right now it is uncharted and to some degree it is like the Wild, Wild West. The portal aspect of it, I think has people just twisted inside out because you don't know how you're managing roster management from that standpoint.
"Certain players are in the portal, you may really want them and then you find out they're ineligible – so they're kind of tied into, 'Well, can they come?' And there's other guys who think – they had offers coming out of high school – so they think they're going to end up some place – and a lot of players are not going to have spots.
"I think it's just hard for coaches to wrap their heads around the portal because everything is moving so fast."
Feldman names his team to beat in Caleb Williams sweepstakes
With former Oklahoma Sooners quarterback Caleb Williams still in the transfer portal, his decision on where to transfer will undoubtedly have a major impact on the rest of the country.
Many expect Williams to follow Lincoln Riley and transfer to USC, as Riley left Oklahoma to take the head coaching position with the Trojans.
Bruce Feldman of The Athletic joined The Paul Finebaum Show earlier in the week, where he called USC the "team to beat" to land a transfer commitment from Williams.
"I think they're the team to beat for him," Feldman said when asked about USC's chances at landing Williams. "He bought into Lincoln Riley a couple of years ago. And look, Lincoln Riley has three starting quarterbacks in the NFL right now – Baker Mayfield, Kyler Murray, and Jalen Hurts – that he has helped develop. There's an aspect of a blank canvas and you can come into Southern California. You know what you're getting with Lincoln Riley. Who would come with him?"
On3's Jonathan Wagner contributed to this report.