Casey Thompson, Texas Junior QB: NIL U Player of the Week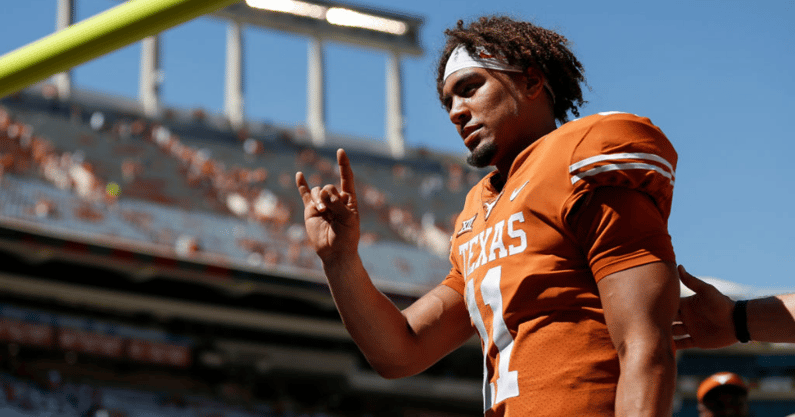 Coming off a completely dominant performance over Texas Tech on Saturday afternoon, junior quarterback Casey Thompson had himself a massive day. He wins NIL U Player of the Week.
After losing the starting job to start the season, Thompson had the opportunity to lead his team after redshirt freshman quarterback Hudson Card was pulled midway through the game against Arkansas in week two. With Thompson making some impressive plays coming off the bench in the loss against the Razorbacks, he earned himself the starting job for the last two weeks. The veteran QB wasted no time in showing off his skillset. Throwing for 303 yards and completing 18 passes on 23 attempts, Casey Thompson was on point all day long. He contributed 6 touchdowns on the day, passing for 5 and rushing for 1.  
The opportunities Thompson is capitalizing on within NIL have been equally impressive as his performances on the field. Close to every deal or partnership he has entered into so far has resulted in all proceeds going towards a charitable cause. Starting with Cameo, the personalized video platform we have seen many athletes appear on, Thompson has a minimum price of $100 for his custom videos. All proceeds from these videos go to No Kid Hungry, which helps kids in need across the country have access to meals. In August, the Texas quarterback inked a deal with Ibble, a social media platform that allows you to have video conversations with others, and participated in a one-day summit with fellow athletes and media members from across the country.  In a recent partnership with gourmet cookie delivery giant Tiff's Treats, Thompson is hoping to raise money to fund research in the fight against childhood brain cancer. You can also find Casey as a MOGL Athlete, helping connect college athletes to paid opportunities.
Casey Thompson is a prime example of all the good that has resulted from NIL legislation. The ability for college athletes to monetize off their name, image, and likeness doesn't have to just benefit themselves personally, but can help charities and nonprofits in a big way just as Thompson is doing.
Job well done!