CBS releases preseason college basketball top-25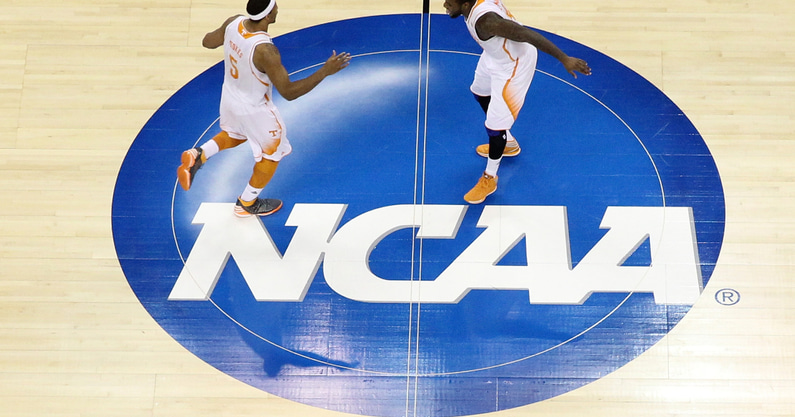 With the 2021-22 season quickly approaching, CBS Sports on Wednesday released a full list of its top-68 college basketball teams, highlighted by Gonzaga at No. 1.
The upcoming college basketball season will feature a plethora of talented freshman talent, plus a redemption tour for many of the programs — Illinois, Gonzaga and Michigan, to name a few — that came up just short last year. Plus, this season will be Mike Krzyzewski's last at Duke, with the farewell tour in full swing.
Included below is college basketball pre-season top 25, according to CBS Sports' Matt Norlander:
2021-22 college basketball top-25
1. Gonzaga
The college basketball runner-up, Gonzaga may not return all of its talent from last year, but it will have a plethora of experienced players in the mix — notably, Drew Timme, who figures to be a serious contender for national player of the year. Plus, the freshman season of potential No. 1 NBA Draft pick Chet Holmgren should provide Gonzaga's offense with a boost.
2. Purdue
Purdue will look to right its wrongs from last season, and experience will be a significant factor in its growth. The Boilermakers were a sleeper by many college basketball experts' standards last season, but they were upset in the first-round of the NCAA tournament by 13-seed North Texas. With Trevion Williams, Jaden Ivey and Zach Edey setting the tone, Purdue could put together a big redemption tour.
3. Villanova
Villanova made quick work of Winthrop and North Texas in the first two rounds of last season's March Madness tournament, but the college basketball powerhouse was shut down in the Sweet 16 by eventual-champion Baylor. With Collin Gillespie returning to school, Villanova has the pieces in place to have a top-ranked offense.
4. Kansas
Kansas will look much different than it did last season, with Arizona State's Remy Martin entering the Jayhawks' program as a transfer. Head coach Bill Self has raved about his team's depth to reporters, saying that the Jayhawks can go 10-deep, making them primed for a postseason run.
5. Michigan
Michigan was excellent last season, but Juwan Howard's Wolverines, which earned one of the four one seeds in college basketball, was upset in the Elite Eight by a Cinderella UCLA program. Michigan has the talent, once again, to reach the Final Four with the likes of freshman Caleb Houstan and Moussa Diabete, and the Wolverines project as at top team in the Big Ten.
6. UCLA
7. Illinois
8. Memphis
9. Alabama
10. Texas
11. Houston
12. Oregon
13. Kentucky
14. Baylor
15. Duke
16. Tennessee
17. Arkansas
18. Ohio State
19. St. Bonaventure
20. North Carolina
21. USC
22. Maryland
23. Indiana
24. Florida State
25. Xavier