CBS releases updated Top 25 and 1 for 2023-24 college basketball season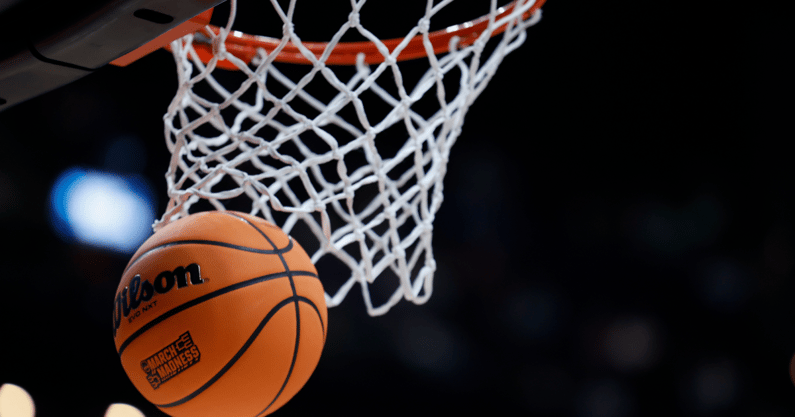 With several big transfer and NBA Draft decisions over the last few weeks, CBS Sports has updated its Top 25 and 1 rankings for the 2023-24 college basketball season. Kansas comes in at No. 1, but reigning national champion UConn is right behind them at No. 2.
The Jayhawks not only return two starters from last season in Dajuan Harris and KJ Adams, but also added several key pieces through the transfer portal. None of those additions are bigger than former Michigan center Hunter Dickinson, the No. 1 player in On3's Transfer Portal Rankings. KU also brought in sharpshooting Towson guard Nick Timberlake — a 41.6% 3-point shooter last season — and four-star freshman point guard Elmarko Jackson.
The rankings were not kind to Alabama, which fell 11 spots from No. 7 all the way down to No. 18. The Crimson Tide have now lost four of their five starters from last year's SEC Championship team. Center Charles Bediako is the latest to leave, as it was reported Monday that he will keep his name in the NBA Draft after testing the waters this offseason.
Bediako was a defensive anchor for Alabama this past season, averaging 1.8 blocks per game and earning first team All-SEC defense honors. He joins projected top-five pick Brandon Miller, forward Noah Clowney and guard Jaden Bradley as starters to move on.
Purdue, Marquette and Duke round of the top five. The Boilermakers come in at No. 3 on the assumption that last year's National Player of the Year Zach Edey returns for another season. Edey averaged 22.3 points and 12.9 rebounds per game this past season but has yet to make a decision on whether he will enter the NBA Draft. If he does return, Purdue will bring back six of its top seven scorers.
You can view the full Top 25 and 1 rankings from CBS Sports below.
CBS Sports Top 25 and 1 for 2023-24
1. Kansas Jayhawks
2. UConn Huskies
3. Purdue Boilermakers
4. Marquette Golden Eagles
5. Duke Blue Devils
6. Florida Atlantic Owls
7. Michigan State Spartans
8. Houston Cougars
9. Arkansas Razorbacks
10. Creighton Blue Jays
11. Miami Hurricanes
12. Gonzaga Bulldogs
13. USC Trojans
14. Kentucky Wildcats
15. San Diego State Aztecs
16. Tennessee Volunteers
17. Texas A&M Aggies
18. Alabama Crimson Tide
19. Texas Longhorns
20. Baylor Bears
21. Arizona Wildcats
22. UCLA Bruins
23. Saint Mary's Gaels
24. Iowa State Cyclones
25. Mississippi State Bulldogs
26. Auburn Tigers