CBS Sports releases updates 2022 Top 25 after spring practice, transfer deadline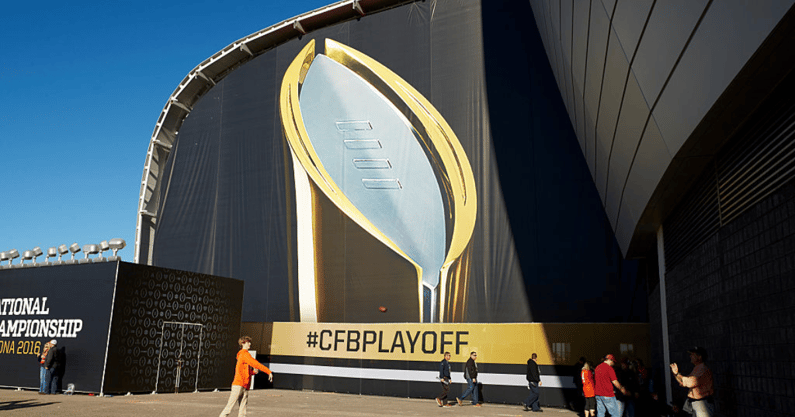 Following the most chaotic offseason in recent memory, CBS Sports is again taking its best shot at predicting the 2022 Top 25 before the season begins with a post-spring edition. Taking all coaching changes and transfer decisions into account, as well as the takeaways from spring practices across the country, there are several changes from the way-too-early rankings from January.
As the May 1 transfer deadline passes, several big names who could shift the rankings remain on the market. But at least teams know the risk of losing more players to the transfer portal over the summer is low.
There are familiar faces at the top of the CBS Sports post-spring Top 25, but some new faces have emerged lower in the rankings. However, perhaps the biggest shock comes in the drop by LSU. While last year's four College Football Playoff teams remain in the picture, with three in the top six, the Tigers moved down despite plenty additions. Another SEC team, South Carolina, also added many pieces this offseason but dropped after spring practice ended.
With Ole Miss and Houston joining the field in CBS Sports' latest Top 25, here is an updated look at where every team is projected to end up throughout the 2022 season.
CBS Sports post-spring Top 25
1. Alabama (1)
2. Ohio State (2)
3. Georgia (3)
4. Oklahoma (4)
5. Baylor (6)
6. Michigan (11)
7. Texas A&M (5)
8. Notre Dame (7)
9. Utah (13)
10. Arkansas (10)
11. Clemson (9)
12. Miami (12)
13. Ole Miss (NR)
14. USC (14)
15. Tennessee (15)
16. Michigan State (20)
17. Texas (16)
18. Oregon (18)
19. Wisconsin (19)
20. Oklahoma State (25)
21. Wake Forest (17)
22. BYU (21)
23. Houston (NR)
24. Penn State (24)
25. Cincinnati (23)
Out: LSU (8), South Carolina (22).
() shows position in way-too-early rankings.